Discover more from Charlotte's Book
All the things about life your friends won't tell you. Funny. But not funny. But true.
Over 12,000 subscribers
I'd Buy It Again: Juara Invigorating Coffee Scrub
In our line of work, we try a lot of products. That means we know what we love and why. I'd Buy It Again is a quick and dirty way to tell you about something we've tried and all the reasons we love it. These are never sponsored posts—only honest opinions inspired by our obsessions. This time around, we're talking about Juara Invigorating Coffee Scrub. Holistic health expert Jennifer Hanway made the case for cutting coffee, but she didn't say there's anything wrong with using coffee topically. Applied topically, coffee can be a natural anti-inflammatory and have numerous anti-aging properties. According to Dr. Doris Day, these benefits are tied to caffeine's rich antioxidant content, which effectively evens skin tone and imparts an invigorated glow. Enter, Juara Invigorating Coffee Scrub.
What is it?
It's an exfoliating scrub that combines ground Sumatra beans from Indonesia, rice bran oil, and walnut shell powder.
What's the bottom line?
Normally, I don't love body scrubs. (I prefer a loofah.) That said, sometimes a really intense scrub is everything you need. If I'm going to use a scrub, I want it to be intense and effective. This one is both.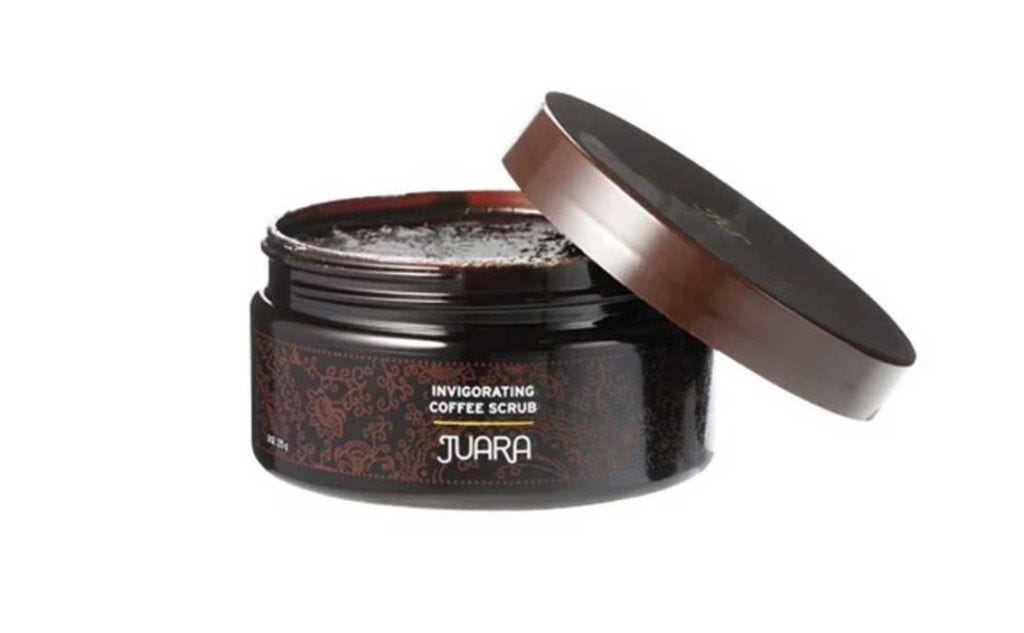 Who's it for?
Everyone.
How do I use it?
I use it once a week, all over my body. This is a pretty intensely invigorating, aromatic coffee scrub for when you really want a fresh start. For me, that's usually on Sunday night or Monday morning.
What are the ingredients?
In this scrub you'll find ground Sumatran coffee beans, rice protein, botanicals, and sulfate-free coconut cleansing agents.
How does it smell?
Great! It smells like amazing fresh coffee.
How long did I test it for?
3 months.
Any drawbacks?
The only downside is that the ground-up coffee will get everywhere. So your best bet is to use the scrub in the bath (or a shower with a detachable shower head) where it's easy to clean.
Would I buy this again?
Yes! I already have, in fact.
Where can you buy it?
You can buy it here. This article was originally published in January 2015.  
Read This Next
We're in love with this eye cream made by an Austrian holistic esthetician. Kosås Tinted Face Oil has makeup artist Sarah Carter's stamp of approval.
Find Beauty and Wellness Experts
Check Charlotte's Book to read reviews, book appointments, and get advice from the best cosmetic doctors, skincare experts, nutritionists, and fitness and wellness professionals in the country.