Discover more from Charlotte's Book
All the things about life your friends won't tell you. Funny. But not funny. But true.
Over 12,000 subscribers
Flatten Your Belly With Bobbi Brown's New Detox Powder. Meet De-Bloat From Evolution_18.
You're still recovering from indulgent summer parties, barbecues, and dinners (Have you read my guide on How To Lose Your Summer Wine Weight?). You literally blink, and the holidays are already creeping up on you. If you're like us, you're sporting a bloat right now and feeling low on energy. And you're definitely looking for a way to detox ahead of the holiday season—or to simply have some emergency de-bloating magic on hand. Well, meet Bobbi Brown's newest launch from her wellness line Evolution_18. It's called De-Bloat. You're gonna need it on hand for the holidays. De-Bloat is an antioxidant-infused powder that'll help you get into that little black dress (or just help you detox from all that extra sugar, salt, and alcohol). Made with a unique blend of hydrangea root, dandelion, and juniper, De-Bloat helps flush out extra fluid from your body. It also includes ginseng, green tea, matcha, and ashwagandha, which are rich in antioxidants. Apple cider vinegar also helps with digestion, while pantothenic acid gives you a much-needed boost of energy during the dreary fall and winter days.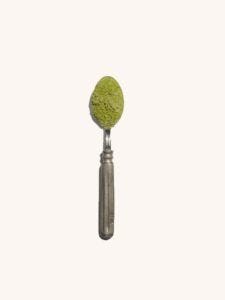 How do you use it?
Bobbi's favorite way to add De-Bloat to her day is by pouring a scoop into her water with cucumber (or lemon) slices. "I notice that it flushes out my system and speeds up the reset process," she says. You can preorder De-Bloat now on Evolution_18. And you'll have it in time for the holidays. Phew.  
Read This Next
Another product from Evolution_18, the Probiotic pixie stick is CB founder Robin's favorite. Plus, Bobbi's latest column on CB, where she shares 10 things she'd tell her younger self.
Find Beauty and Wellness Experts
Check Charlotte's Book to read reviews, book appointments, and get advice from the best cosmetic doctors, skincare experts, nutritionists, and fitness and wellness professionals in the country.