Discover more from Charlotte's Book
All the things about life your friends won't tell you. Funny. But not funny. But true.
Over 12,000 subscribers
3 Easy Wellness Subscriptions That Will Make Your Life Simpler
From pantyhose to pet food, there's now a subscription service for everyone. Ironically, however, with over 2,000 companies implementing subscription delivery services in 2016—and likely more on the horizon in 2017—selecting the right one has become more stressful than simplifying. But don't get those pantyhose in a bunch just yet; Charlotte's Book has taken out the guesswork by handpicking three new subscription services that we think are worth it.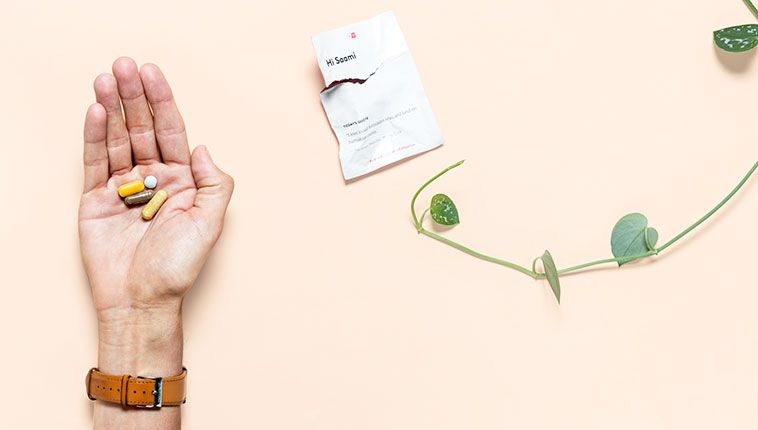 1. CARE/OF
Say goodbye to intimidating supplement aisles and never-ending nutritional labels with care/of, a bespoke subscription service that sends you a 30-day supply of daily vitamin packs tailored to your specific health goals and concerns, which are determined by your answers to their extremely thorough questionnaire (you can see for yourself by getting started here). The real benefits here are: (1) you're getting all of your vitamins (prescribed specifically for you) in one place without stepping foot outside your house, (2) complete transparency about the research, history, and sourcing of their ingredients, (3) an advisory board of leading doctors, scientists, and nutrition experts to back it up, and last but perhaps most important: you'd be saving 20% by making the switch. According to our very own CB editor Rachel Miller: "After answering the zillion questions care/of asks—from how much and how well I sleep, to how much I drink, to how stressed I am—they "prescribed" Bacopa, Rhodiola, and Vitamin D. I added Milk Thistle because I drink too much and Magnesium because Robin recently recommended it. I really like the Bacopa and Rhodiola combo, both cures for 21st-century-woes like "brain fog", mostly because I've never heard of them. I think they're working? This is vain, but I love that every packet has my name on it (one of the many smart details care/of considers). I'm the kind of person who will start taking a new supplement or vitamin and then kind of drop it, or move on; care/of would be a good way to stick to a regimen."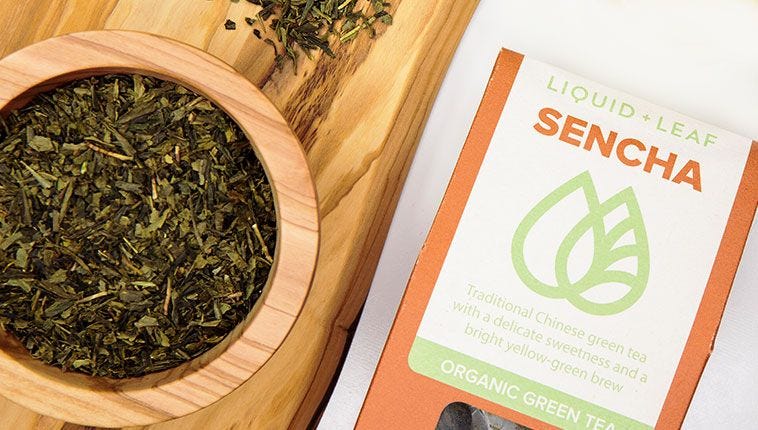 2. LIQUID + LEAF
Teas are taking over, and with hundreds of blends to choose from, it can be a little (okay, a lot) intimidating. Enter Liquid + Leaf, a direct-to-consumer tea service that passes the savings onto you by cutting out the middlemen and delivering organic whole leaf teas straight to your door. From unique blends like Turmeric Rooibos Chai and Chamomile Hibiscus Medley to the more standard House Breakfast and Green Sencha, Liquid + Leaf has something to satisfy every tea lover. The most popular option is the 3-month plan for $22.00/month. Just choose 2 flavors and you'll get one shipment each month containing 2 boxes, or 30 total tea bags. You can also adjust the flavors after the first or second shipment at no additional cost. Plus, shipping is free!  
3. REBLOOM
Here at Charlotte's Book, we harp on the importance of sleep every chance we get (we even advocate separate beds!), but we also understand sometimes it's not that simple and we need a little extra help to get quality, restful sleep. That's why we recommend reBloom, a non-habit forming sleep tonic comprised of all-natural ingredients including L-Theanine, Melatonin, Lavender, Chamomile, Valerian, and Magnesium. Why CB Founder Robin Shobin is a fan: "I've taken melatonin and valerian root as natural relaxants and sleep aids before, and they are both highly effective. I always have both on hand in my house. I travel a lot, and melatonin is great for those travel moments. Valerian I use when I am stressed out or when I fly (I hate flying)!  So I am a big fan of the ingredient profile of this product.   There is something really easy and practical about having a small deliciously tea-flavored shot available. It just makes it easier. I also love that it's mixed with lavender and chamomile. Bonus: it's under 3oz so you can bring on a plane with you." Get a pack of 7 for $16 (20% savings), 14 for $30 (25% savings), or a pack of 28 for $42 (30% savings). Happy subscribing!
READ THIS NEXT
We love to make your life easier. Here are the best single-serving wellness packets for people on the go. We also decoded everything you need to know about collagen supplements.
CURIOUS ABOUT OUR EXPERTS?
Read client reviews, book appointments, and get expert advice from all the experts in Charlotte's Book. Only the best cosmetic doctors, skincare gurus, nutritionists, fitness and wellness professionals make it into our book.