Discover more from Charlotte's Book
All the things about life your friends won't tell you. Funny. But not funny. But true.
Over 12,000 subscribers
Review — A Self-Tanner Mask, Pen & Spray That Actually Work
I'm a self-professed self-tanner junkie: there's rarely a day of the year when I'm not wearing some form of self-tanner. While I feel like I've tried almost every tanner under the sun (pun intended), I am always excited to test out a new one, so I eagerly welcomed the opportunity to review 3 products from the James Read tanning line. Expectations: Two things I look for when trying self-tanners are how quickly results are seen and how even and streak-free the tan looks after application. First Impression: The James Read tanning collection caught my eye initially because I love the sleek packaging! The products have little smell (which is a plus when it comes to tanning products) and come with easy-to-understand directions for application. Here are the specifics on each of the 3 products I tried: 1. If You Want a Natural-Looking Glow, Stat: James Read Tan Instant Bronzing Mist, $38 This mist is lightweight and easy to apply. Because it's a mist, I recommend applying in the shower on clean, dry and freshly exfoliated skin. I was impressed by how even and streak-free the mist covered my skin without even having to rub it in! The mist gives a subtle glow immediately, and then a natural-looking tan develops over the next 3 to 5 hours. One coat gives a very subtle tan, so several applications are needed to achieve a deep tan, making this tanner perfect for lighter skin tones or anyone wanting a very natural glow. The finish isn't sticky, and I was able to dress immediately after application without residue getting on my clothes, which is a huge bonus!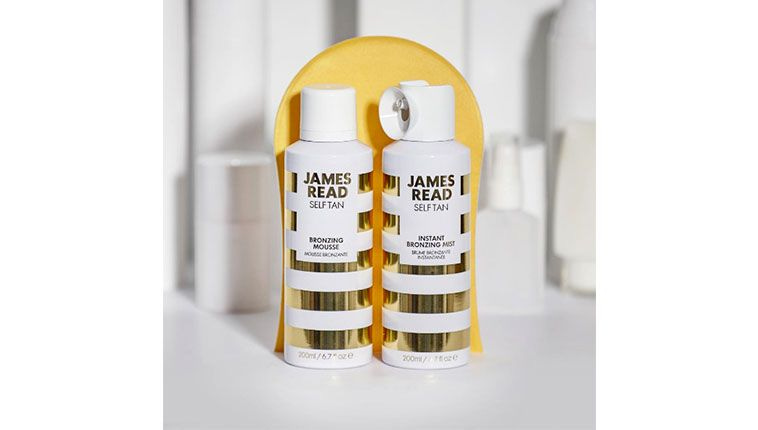 2. A Tanning Mask That Works As You Sleep: James Read Tan Sleep Mask Tan, $38 Before trying this product, I had never seen or tried an overnight tanning mask. This is a genius concept! Since I have combination skin that's prone to breakouts, I am always nervous about trying a new face product. This one passed the test with flying colors! I couldn't believe how lightweight and non-greasy this face mask is: I applied it to a clean, dry and freshly exfoliated face before bed and woke up to a noticeably tanner face the next morning. One application is all I needed for results that lasted 3 to 4 days. I love the glow that mask gave my face, especially for summer. It helps me feel more comfortable going without makeup or wearing less makeup.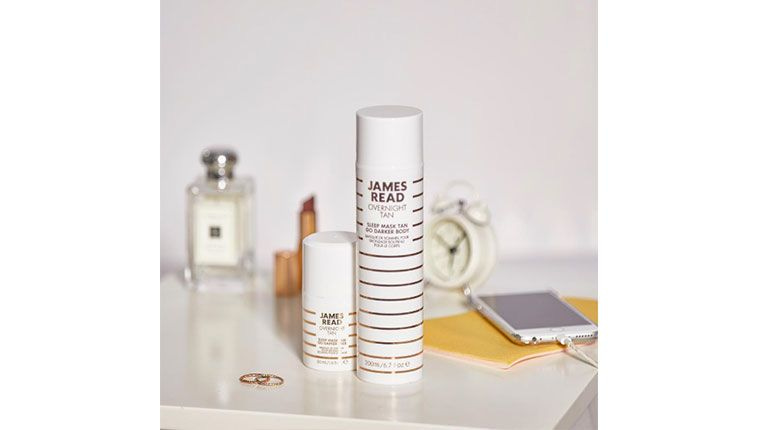 3. For an Even, Mess-Free Application: James Read Tan BB Tan Pen, $30 The BB Tan Pen is another innovative tanning product that's unlike anything I have ever tried. The clever brush makes application a breeze. I liked that the brush enabled me to easily apply the tanner evenly to all the parts of my face and to highlight/contour certain areas. The applicator also keeps your hands free of tanner, which is amazing! This is a perfect product to apply in the morning to a fresh face. I applied makeup after the lotion dried with great results! The tanning effect is subtle and gives a nice, even, natural glow.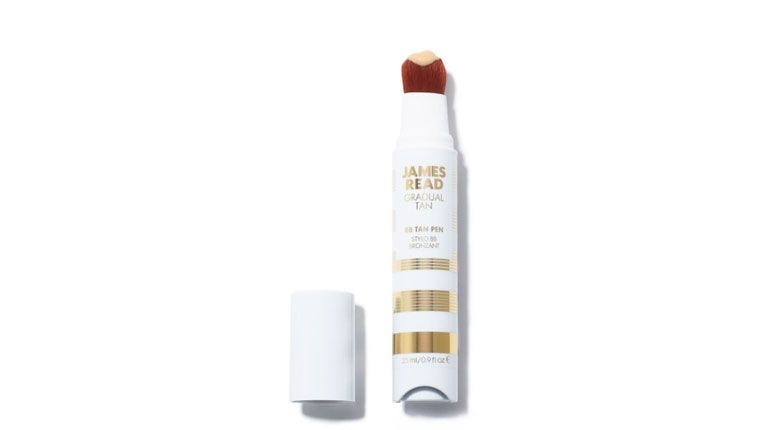 Overall, I am very impressed with the James Read tanning collection. Each product is foolproof to apply and gives natural and even results without stickiness or a strong odor! This self-tanning gal can't wait to try more of the line, and I'd recommend it to all my friends! Images via James Read instagram
READ MORE
Tanning addiction is real: this scientific study proves it. Good thing there are a million other ways to fake that sun-kissed glow! Visit our 365 days of summer guide to see how to glow all year long.
FIND BEAUTY AND WELLNESS EXPERTS
 Read client reviews, book appointments, and get expert advice. Only the best cosmetic doctors, skincare gurus, nutritionists, fitness and wellness professionals make it into our book.