Discover more from Charlotte's Book
All the things about life your friends won't tell you. Funny. But not funny. But true.
Over 12,000 subscribers
Start Shopping! Here Are 10 Beauty + Wellness Gifts, All Under $100
Is it the holidays already?! What happened to fall? It seems to come earlier every year, but I couldn't be more excited for the holidays. It's a time for family, friends, food, and of course, gifts. I put together a list of ten of the team's favorite skincare and wellness gifts (all under $100!). You know, the stuff we'd want people to buy us—the creamiest lipsticks, the most heavenly moisturizers, and those super-luxe candles. Take a peek at this lineup (listed here in no particular order) and keep all the badass, deserving ladies in your life in mind. Let the gifting begin!
Keeping lips moist in the winter is tough! That's why we love the Berry Tinted Lip Conditioner you'll find in this set. And if you haven't tried Ilia's Multi-Stick for cheeks, lips, and eyelids in the shade Lady Bird, it's a must. Both of these two full-sized products are full of goodies like sunflower seed oil, rosemary, shea butter, avocado oil, and orange peel wax. And they come in a beautiful keepsake box, so it's perfect for gifting! Buy it now: ILIA'S LOVE ME DO GIFT SET, $42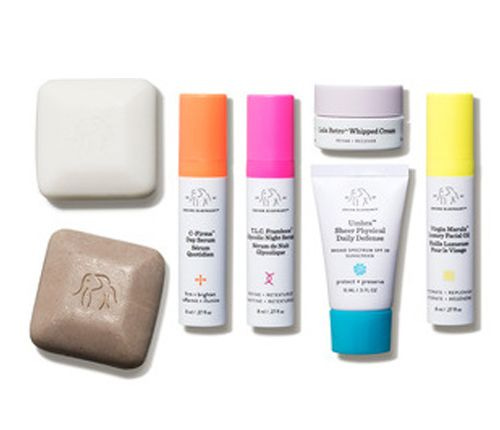 Do you have a friend who still hasn't tried Drunk Elephant products? This set includes eight of Drunk Elephant's must-haves, in travel-friendly sizes. From the cute, cleansing JuJu Bar to the skin-brightening C-Firma Day Serum and rejuvenating Virgin Marula Luxury Facial Oil, this set is a skincare dream. And if your friends are already Drunk Elephant lovers, these are the perfect sizes to take on your own vacation. Buy it now: DRUNK ELEPHANT'S THE LITTLES, $84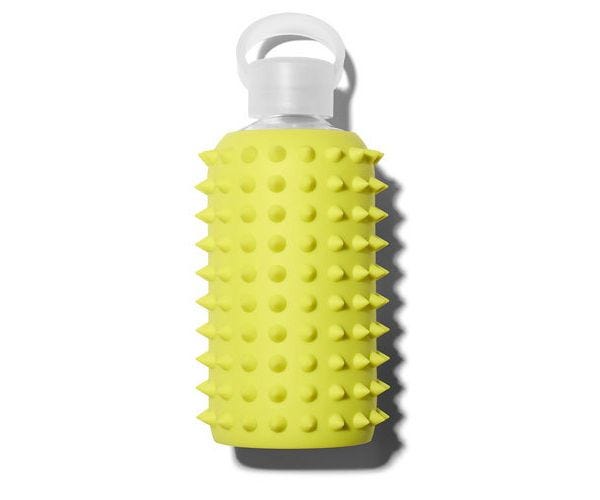 Who knew a water bottle could be chic? For the past few years, bkr bottles have been spotted in the hands of Minka Kelly, Gisele Bündchen, and Jessica Alba. And I'm particularly obsessed with this one. I love the yellow spikes. Spikes aren't your jam? With a soft silicone sleeve and a selection of adorable colors and styles, I bet you'll find the perfect one to look chic as you keep hydrated. Buy it now: MY FAVORITE GLASS WATER BOTTLE FROM BKR, $40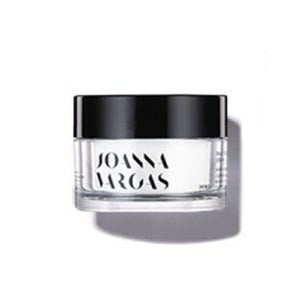 It's no secret that we love skincare guru Joanna Vargas. Her Daily Hydrating Cream is full of ingredients like beeswax and oat amino protein that help skin retain moisture. The jojoba oil also makes the skin radiant and supple. With the weather getting colder and the wind picking up, we welcome any extra hydration for the skin! This everyday moisturizer is the perfect gift to give your fellow skincare junkie. Buy it now: JOANNA VARGAS DAILY HYDRATING CREAM, $75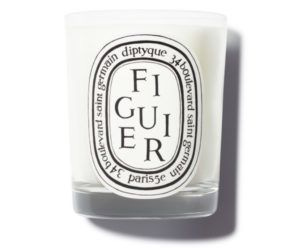 A beautiful looking and smelling candle is always a good idea. I actually keep a stock of these on hand for last-minute birthday dinners and holiday parties. I especially love this scent, which will transport you to a wild fig tree orchard on a Greek island. With notes of warm bark and fresh leaves, it'll have you daydreaming of your next vacation. Buy it now: DIPTYQUE'S FIGUIER SCENTED CANDLE, $64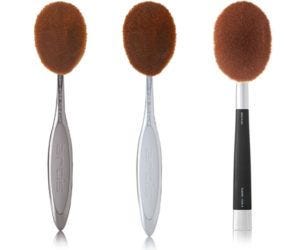 Artis brushes are just gorgeous, and they work brilliantly, especially for those with sensitive skin. They're designed to provide coverage to every part of your face. Whether you're blending in a liquid foundation or setting powder, the brush's design allows it to apply evenly to the contours of the face and body. It's made with thousands of CosmeFibre filaments—supremely fine and soft bristles tapered to provide superior blending. It's also incredibly easy to clean. The ergonomically shaped handle ensures maximum control, too. It comes in three different handle styles, which are pictured above from left to right: the smoke, the mirror, and the Fluenta. Buy it now (we love the smoke version the most): ARTIS OVAL 8 BRUSH, $67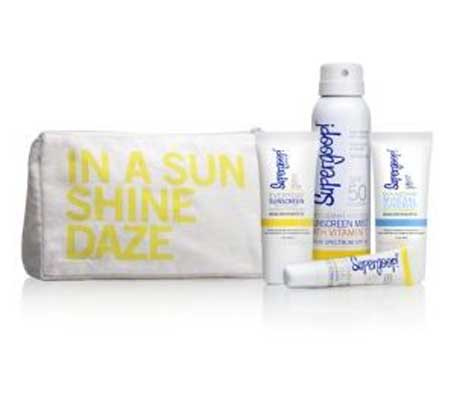 With the weather getting colder by the day, some of your friends are no doubt heading to warmer locales on vaca. This is a perfect set of sun protection products from Supergoop! specifically sized for travel. Inside the adorable tote you'll find a travel-sized AcaiFusion Lip Balm, Everyday Sunscreen, Advanced Anti-Aging Eye Cream, and more. With sun protection covered, your friends can focus on vacation fun. Buy it now: HELLO, SUNSHINE DAY-TO-DAY SET BY SUPERGOOP!, $45
The Luna Play by Foreo is essentially the mini travel-sized version of Foreo's classic Luna cleansing tool. It now comes with a rechargeable battery, which older models didn't have. If you're shopping online for this, don't make the mistake of purchasing the $39 version (it only works for 100 uses). We recommend paying $10 more to get the newer model with the rechargeable battery. We absolutely LOVE this tool. It uses pulsations to deep-clean the face, and is especially good at dealing with pores and uneven skin. It comes in an assortment of cute colors and is small enough to carry around in any cosmetics bag! Buy it now: FOREO'S LUNA PLAY PLUS, WITH RECHARGEABLE BATTERY, $49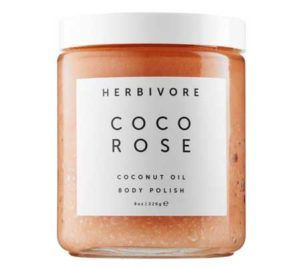 This is always one of my favorites to gift. A luxurious body polish is something I'm reluctant to buy myself, but I always get so excited when it's a gift. This Herbivore body polish is made with virgin coconut oil and Moroccan rose oil so it moisturizes and gently exfoliates. Imagine massaging this into your skin and then getting in the tub; imagine the smell of coconut and rose in the air. Yes, you deserve this. And so does your sister, your mom, and maybe your best friend? Buy it now: HERBIVORE COCO ROSE COCONUT OIL BODY POLISH, $36
Okay, so this technically isn't a beauty or wellness gift. But I love a perfect tee as much as I love the perfect face oil. And the message on this one is perfect for the season: "I dream of champagne, massages, and vacations." Don't we all? You may know a woman or two who would rock this shirt. Buy it now: CHAMPAGNE DREAMS TEE BY CHASER, $62
READ THIS NEXT
Find more perfect beauty and wellness buys, for under $25! Plus: here's what the Charlotte's Book community has on their holiday wish list.
FIND BEAUTY AND WELLNESS EXPERTS
Read client reviews, book appointments, and get expert advice from the experts in Charlotte's Book. Only the best cosmetic doctors, skincare gurus, nutritionists, and fitness and wellness professionals make it into our book.