Discover more from Charlotte's Book
All the things about life your friends won't tell you. Funny. But not funny. But true.
Over 12,000 subscribers
Travel Well, Travel Easy: The Best Of Single-Serving Wellness
Everyone's intimately familiar with travel-size skincare. But what about travel-size wellness? I find it really difficult to pack up my wellness regimen; I end up hauling around tons of vitamin jars, cartons of protein powders, and all the little extras. It's all so bulky, I often need an extra bag! Are you sensing a solution? You're right! Lately a few of my favorite beauty and wellness products have been getting smart and coming out with single-serving wellness sachets. It's not only great for those of us on the go to throw a few in our bag, but it's especially perfect for taking a quality wellness program on the road, no matter how long you'll be gone.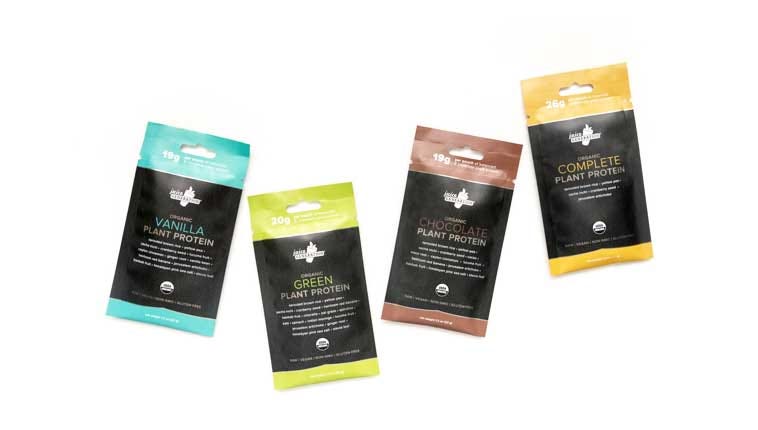 Juice Generation is always on the verge of the next best thing, from Blue Majik to their just-launched organic plant proteins. These organic plant proteins come in four different flavors—you can buy a box of eight or just a single packet inside any Juice Generation store. And coming soon, you'll be able to buy online. Each pack of eight comes with two each of plain, green, vanilla, and chocolate. The chocolate is our favorite—the protein doesn't taste chalky and the consistency mixes well into your favorite shake.  
In the fall of this year, Moon Juice started putting its dusts into 10 individual sachets (in addition to the classic jars). These individual packets are perfect to throw into your purse or in your luggage: add to your coffee in the morning, or mix into a smoothie. At $2 a packet, we think it's actually a bargain to get a powerful pack of beauty nutrients in one small pouch.  
This is a new wellness company that we are completely obsessed with not only for the chic on-the-go and personalized packaging, but for the quality ingredients. Their cute little supplementation packs are completely customized based on lifestyle. With a pretty stellar advisory board and backed by science, the founders hail from the tech space and saw a need for supplements that were supported by transparency and honest sourcing. The packets are not only great for everyday, but they are great for those of us that travel a lot. More to come on Charlotte's Book about this great company.  
Throw Aloha's Daily Good Greens in your oatmeal or yogurt each morning, or, since they come in these perfect little packages, take them with you when traveling! A dash of good greens can jazz up an airport yogurt instantly. These are by no means a substitute for a fresh pressed green juice, but it's better than skipping your greens all together. If you simply mix this with water, it tastes pretty horrible: so take our word for it and make sure you mix it with yogurt or a smoothie. We like the chocolate flavor best, but we also like the assorted flavor collection for variety.
READ THIS NEXT
Still a supplement newbie?  Here's a kickstarter's guide to all herbal supplements. And if you're just getting into protein, here's a roundup of some of our favorites for women.
FIND BEAUTY AND WELLNESS EXPERTS
Read client reviews, book appointments, and get expert advice from the experts in Charlotte's Book. Only the best cosmetic doctors, skincare gurus, nutritionists, fitness and wellness professionals make it into our book.