Discover more from Charlotte's Book
All the things about life your friends won't tell you. Funny. But not funny. But true.
Over 12,000 subscribers
Up Your Winter Skincare Game With These Tiny Humidifiers
In almost every winter skincare guide on the internet, you'll find a few tips that every dermatologist or skincare expert recommends. Generally, the idea is get more moisture, and one of the best ways to do that is with a humidifier. The bedside versions are great, but what if your office is one big box of stale, dry air? That's 8-12 hours of dehydration! The jetsetter encounters a similar problem: recirculated, dry-as-a-bone airplane air and stuffy hotel rooms wreak havoc on skin and respiratory systems. A portable humidifier might seem excessive (am I really going to carry one of those around??) but they're actually amazing and incredibly handy to have on-the-go. Here are five of our favorites: they're easy to use and totally fabulous.
Doesn't look like a humidifier, does it? Just slip this into a glass of water and you'll have a blast of skin-quenching humidity for about two hours. Buy it now:  The BRUNO Tulip Stick Humidifier, $18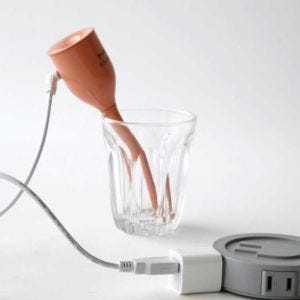 For the design snob, this bottle humidifier is gorgeously simplistic and perfect for your bedroom, living room, or office. Needing only USB as a power source, the humidifier is powerful enough to fill any personal space. It's easy to use too: you pour water into the bottle, and the USB-powered battery moves the water, transforming it into mist. The humidifier comes with two filters, and has a bottle capacity of 550 ml. Buy it now:  The Bottle Humidifier Mini by 11+, $49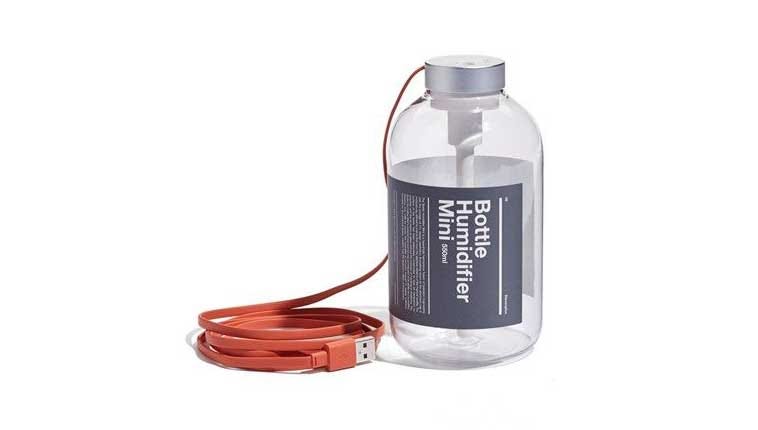 This device converts a standard-sized individual water bottle into a moisture-producing water tank. It's compact, lightweight, and cordless (powered by AA batteries or USB), so it's perfect to keep in your car or with you while you travel. It also has an adjustable timer that allows for automatic shut-off. Buy it now: The Fancii Cool Mist Personal Humidifier, $25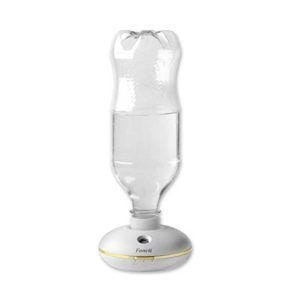 This is a two-in-one: a personal humidifier that you can infuse with essential oils. We love throwing in some lavender at night. It smells amazing and will basically transform your bedroom into a spa. Buy it now: The LEMON Mist Humidifier + Essential Oil Diffuser, $37
This one is just super cute. A little lemon. And it gets the job done. What's not to love? Buy it now: The Lemon-Shaped Portable Humidifier by Ledgle, $15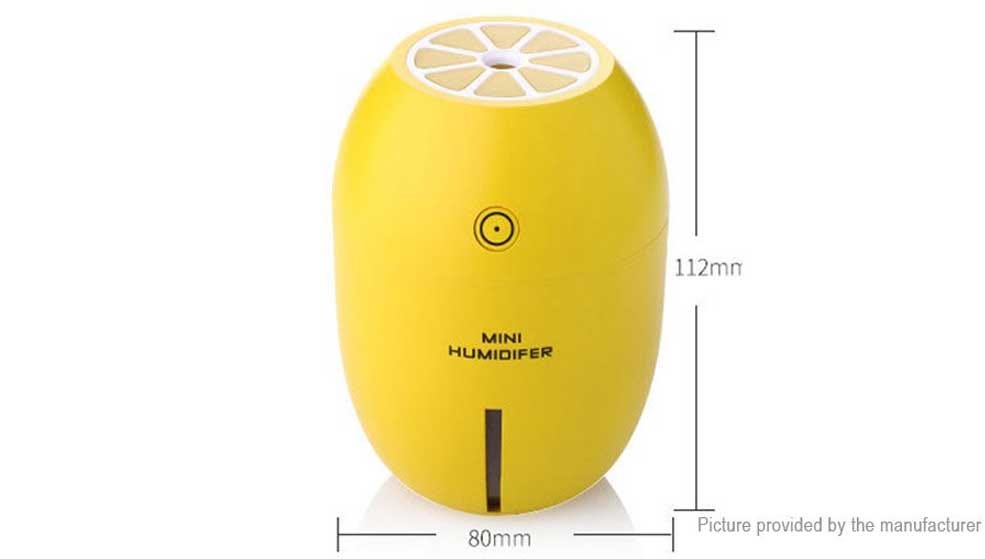 READ THIS NEXT
Make sure to combine your humidifier with these other winter skincare tips. And steer clear of these product ingredients if you want your skin to survive the season.
FIND BEAUTY AND WELLNESS EXPERTS
Read client reviews, book appointments, and get expert advice from the experts in Charlotte's Book. Only the best cosmetic doctors, skincare gurus, nutritionists, and fitness and wellness professionals make it into our book.