Discover more from Charlotte's Book
All the things about life your friends won't tell you. Funny. But not funny. But true.
Over 12,000 subscribers
It's All About You: These 3 Entrepreneurs Share Their Self-Care Epiphanies
Long hours, even doing something you love, means a lot less time for self care. And while the "mindful revolution" is nothing new (yep, we're talking about meditation apps and kundalini yoga obsessives), mindful beauty rituals aren't often discussed. We're so immersed in finding the right products and treatments that we forget the art of the practice itself, the art of creating our own mindful beauty and skincare rituals. And yet the practice of taking the time to care for yourself—especially through a beauty routine—can be a valuable and very balancing tool. 
If there's one basic principle of beauty and skincare I've learned along the way (you've heard this time and again!) it's that beauty really is an inside job. I'm clearly a proponent of using modern beauty, but no matter how much Botox and filler and laser you do, you can't feel beautiful filled with stress and unhappiness: creating self-care rituals really does make a positive difference. To get some perspective on the importance of mindful beauty and skincare—plus advice on how to start your own practice—we spoke to Lavinia Errico, founder of Equinox Fitness and Chief Wellness officer of Sonage Skincare, Alexandra Wilkis Wilson, co-founder of Gilt and GlamSquad, and Dr. Robin Berzin, founder of Parsley health. They all convened at The Beauty of Balance event early this month to discuss what it means to create balance and maintain self care in today's ever-changing world.
The Breaking Point: When Ritual Becomes Necessary
Lavinia felt like she was doing everything right: "I used to really believe that if I was fit, I was healthy. I was working out hours a day, I was watching everything I ate, I was taking all my supplements," she says. "To me I was the epitome of health." Then one day, she woke up and passed out. At the hospital, they couldn't find anything wrong—that's when Lavinia realized that fitness doesn't always equal perfect health.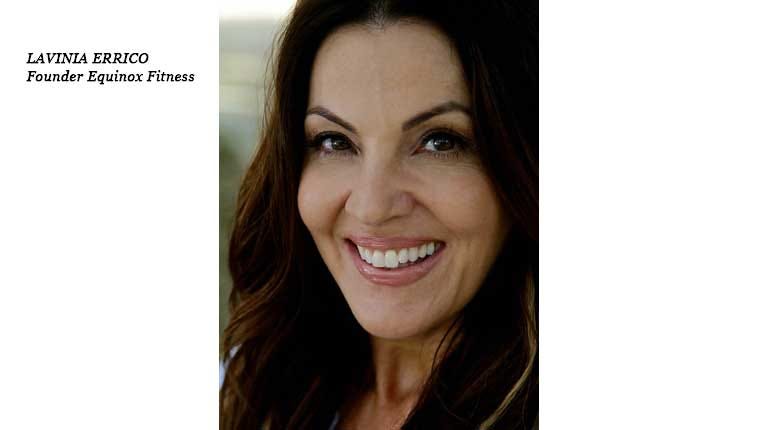 "After a lot of self discovery, what I know today is that beauty and wellness is an inside job," she explains. "Not that nutrition, sleep, food, supplements, and products are not important, but doing a little bit from the inside to figure out who you are and what your values are is important to achieving beauty and balance."
She adds, "Setting self-care rituals to value you and cherish you is at the core of this."
Alexandra of Gilt and GlamSquad had a very similar epiphany. "Three years into Gilt I was completely stressed out," she says. "I was getting migraines every day. I was traveling the globe. And I kept going to my doctor and saying, something is wrong with me." She tried to find a solution, but nothing worked.    
The Struggle To Find "Me Time"
When Alexandra finally built in time and space for herself, everything changed. But it wasn't easy. "Finding 'me time' is hard," Alexandra told us. "As busy professionals, moms, and friends, there are so many demands on our time, and we feel guilty spending time on ourselves. What I have finally learned is that you can't do it all. Every moment that I am in one place, I am not in another: you have to realize you are choosing to be where you are. Just be present in the choices you make. By creating a standard ritual in your life you create a devoted time to yourself—don't feel guilty about it."
Robin, founder of Parsley Health, finds balance and beauty through movement: "Maybe it's going for a walk or going for a yoga class, but use that time to get back in your head and reset yourself." Robin also struggled with skincare issues. In high school her skin was amazing, but in college she developed cystic acne. "I couldn't figure out why," she admits. "I eventually learned that it was caused by leaky gut, which I had developed going through a very stressful time in my life. That had triggered my immune system and I had become very sensitive to gluten and dairy."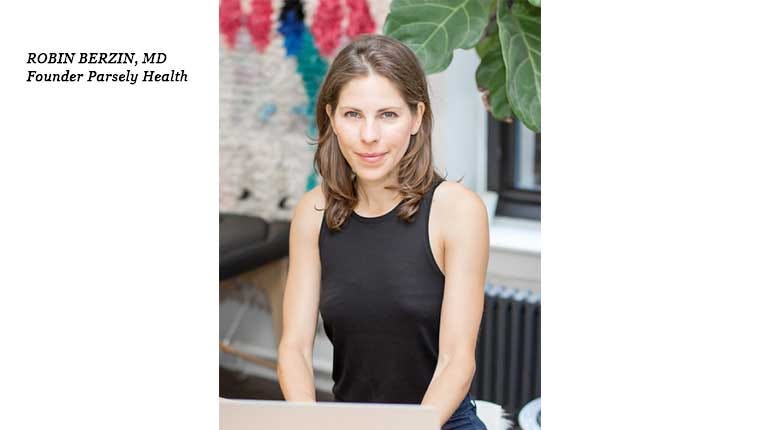 Healing From The Inside
Like Lavinia and Alexandra, Robin believes most healing happens through food and internal measures. She explains, "Stress and hormones really impact our skin so much. A lot of the outward skin issues like acne, redness, and eczema are the results of inflammation in your body. And your skin is showing it to you. That's why sometimes the detoxification process, both through food and eliminating stress, can be so important. And creating de-stressors in your life through various rituals can really impact this, whether it's going for a walk, making a ritual out of your morning skincare routine, or meditation."
How To Create A Mindful Skincare or Wellness Ritual
How do we create rituals in our lives? Like most things, it's easier said than done. A ritual has meaning; it has an intention. Creating a wellness or skincare ritual is about doing something with a clear mind and clear intention—specifically focusing on you and you only. Ritual starts by creating a day-to-day practice for yourself.
Lavinia says she loves to bring ritual into her morning and nighttime skincare. "For my skincare, it's about pleasure—I bring pleasure into my life through these self rituals. I turn my skincare into a 2, 3, or 7 minute Lavinia ritual of cherishing me, because it begins and ends with self. I love Sonage skincare for many reasons, but one of them is the smell—it really adds to the pleasure of my ritual." As part of her "me time" Lavinia moisturizes daily with Sonage's Vitality Nourishing Facial Oil and applies R&R Peptide Packed Eye Serum for an extra boost underneath her eyes—every week, she exfoliates with Gommage Exfoliating Gel to remove dead cells and brighten the skin.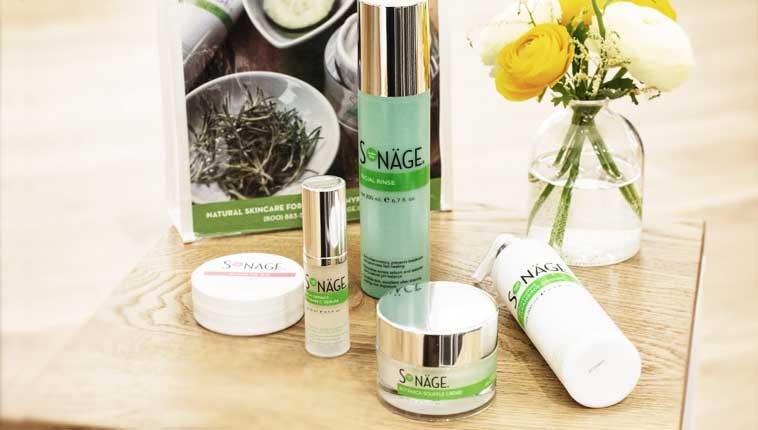 She also notes that your morning coffee, tea, or hot water can be a perfect place to add a dose of self care. "Ritual for me is just bringing an intention to something," says Lavinia. "So you can have your morning green tea or your lemon water and instead of just drinking it, you create an intention. For me, when I have my morning drink, I set a clear intention to prepare my body and my mind for the day. That starts the day for me and grounds me."
Take your normal tasks like your skincare regimen, and turn them into a ritual – turn a mundane routine into something that can relax and de-stress you.  Maybe it's just as simple as adding a few deep breaths before and after your skincare regimen.  Try it. Do it. Feature image via Flickr by Richie Banks
READ MORE
Thinking about building more balance in your life? Mindful eating is a great way to start. Plus, here's a quick five-minute meditation we think you'll love.
FIND BEAUTY AND WELLNESS EXPERTS
Read client reviews, book appointments, and get expert advice. Only the best cosmetic doctors, skincare gurus, nutritionists, fitness and wellness professionals make it into our book.