Discover more from Charlotte's Book
All the things about life your friends won't tell you. Funny. But not funny. But true.
Over 12,000 subscribers
My Favorite Beauty, Wellness, And Fitness Apps Right Now
It's impossible to imagine doing even the most basic task without your phone: getting a ride, ordering food, flying, even meditating. We've talked about the many drawbacks of aging in the digital age, including turkey neck from texting and a variety of other smart phone-related aging and beauty woes (and solutions). Some of us might even be a tad addicted to selfies, which brings a whole new set of concerns! But there are also thousands of apps designed to maximize your workout, de-stress, monitor your sleep, and more. If you choose the right ones, and use them correctly, they can actually make your life better.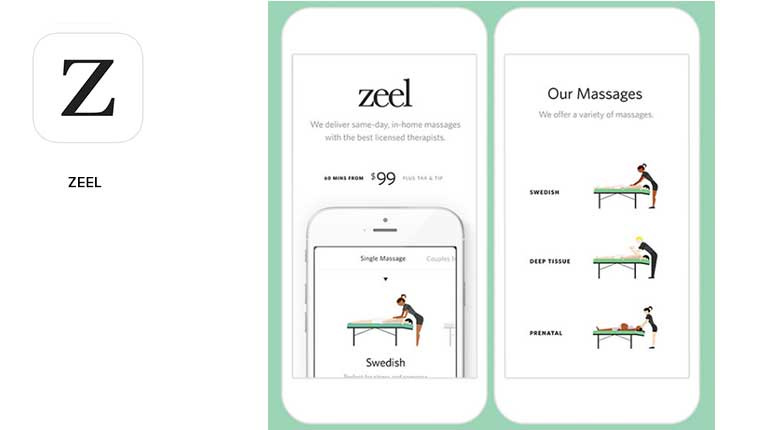 News flash—massage is no longer a luxury. Countless studies point to its ability to support conditions from chronic back pain to anxiety to wellbeing in cancer patients. So it's a great thing that massage is becoming more affordable and accessible. One of my favorite massage on-demand apps is Zeel, because it allows me to book an in-home massage within seconds. Simply select the date and time, and voila, a masseuse of the highest caliber arrives at your doorstep, magic hands in-tow. The only down side? The ambience is up to you, so you might want to load up on candles before you start clicking. Check out the app's instagram feed (pictured above) for massage inspiration.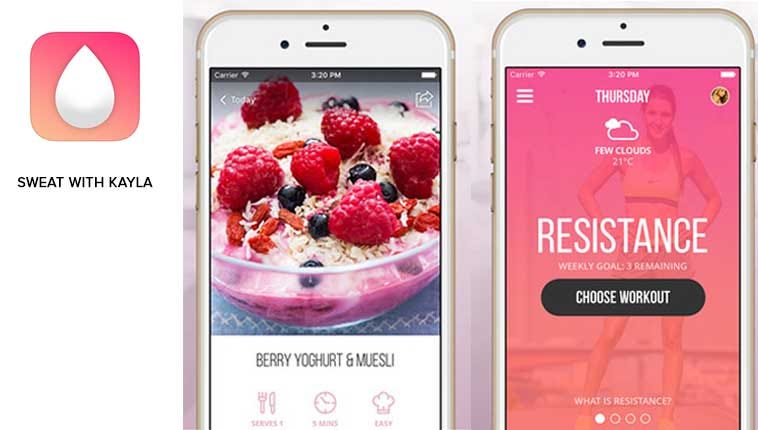 With over eight million followers on Instagram—almost all of them living proof of her jaw-droppingly transformational Bikini Body Guide workouts—Kayla Itsines is a 26-year-old personal trainer from Adelaide, Australia. Her Sweat with Kayla app not only has her well-known Bikini Body Guides, but it also includes an assortment of workouts from HIIT to rehabilitation and resistance. Plus there are food recommendations, shopping lists, and meal planning help. As a health coach, I have the meals handled, but my clients love this feature! It's hard to find a better one-stop-shop guide to eating well and working out that's more robust or well-designed. Kayla, you're my #fitspo.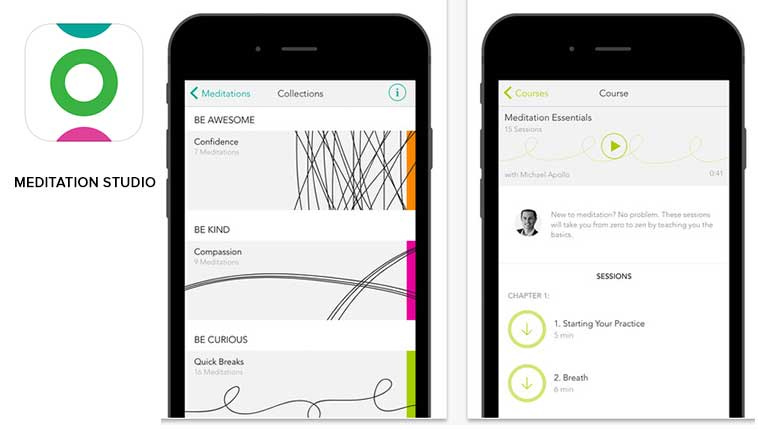 One of my favorite meditation apps of the moment is Gaiam's Meditation Studio. It's a curated selection of meditations that support your well-being from every angle, from anxiety to sleep to performance. Over 30 years of research on the benefits of meditation has deduced that managing your stress via daily practice can reduce your biological age, on average, by 12 years. Some students even saw a reduction of up to 27 years.  For just $2.99 you get over 160 guided meditations from a range of teachers and traditions—there's something for everyone. It's also beautifully intuitive and easy to navigate.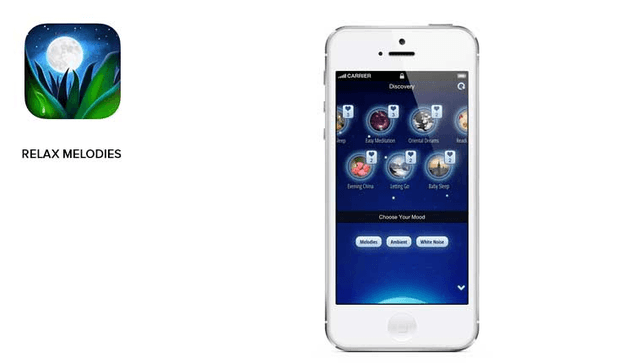 Sleep is a huge piece of the youthfulness puzzle, and even super busy Arianna Huffington agrees. Charlotte's Book recently interviewed celebrity fitness trainer Anna Kaiser, who said: "Not just how much you are sleeping, but the quality of your sleep [matters]. Making sure that you sleep all through the night and at least seven hours is incredibly important for brain function, hormone balance, skin, muscle recovery, elimination, the list continues. I would almost go as far as to say the importance of sleep reigns above all else. And something we need to bring to the forefront of the discussion on wellness." Well, Anna, I could not agree more. At night, our body focuses on much-needed detoxification and repair. Powering down your TVs and laptops two hours before bed and reducing your caffeine intake—especially later at night—can lead to a better night's rest. However, for those of us who suffer from insomnia, there's an app for that! One of my go-tos when I'm just too amped up to sleep is Relax Melodies: it delivers a perfect blend of white noise and zen melodies, or you can create your own. The app features over 52 high quality ambient sounds, four brainwave beats, and you can mix up to 12 sounds together. Enjoy those extra ZZZs!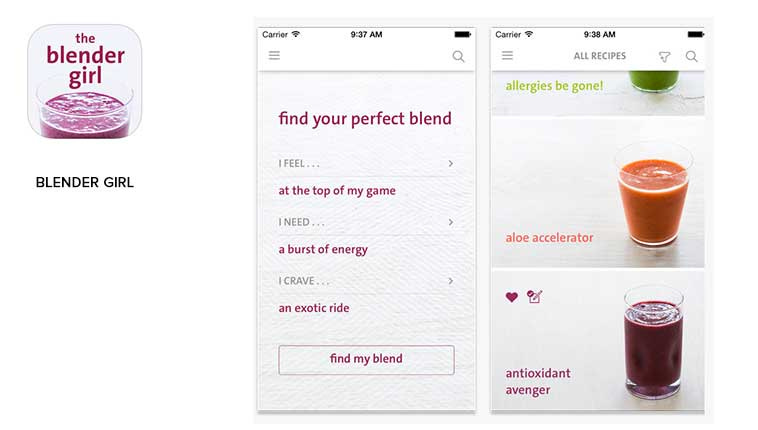 One of the fastest ways to a gorgeous you is to load up on nutrients and superfoods via a morning smoothie, which is also perfect for those of us who are too busy to sit down and eat. But the same old smoothie can get mundane and blah really fast. Enter: Blender Girl Smoothies app! Tess Masters, the founder of Blender Girl, is the first to admit she's not a trained chef or health or wellness professional, but she has been experimenting with food for as long as she can remember. As a teen, she says she was absolutely obsessed with smoothies. And when Tess' life changed with an Epstein-Barr virus diagnosis, she began a health journey to feel better. Tess tried all sorts of diets: macrobiotic, vegan, raw food, and more. But ultimately, she realized that her perfect diet was a blend. And so The Blender Girl was born. The app, at only $4.99, is packed with over 100 delectable and nutritious recipes, perfect for those of us on special diets. From vegan to gluten free to Paleo, The Blender Girl has thought of it all. One of my favorite features is the ability to search by what you crave, need, and feel.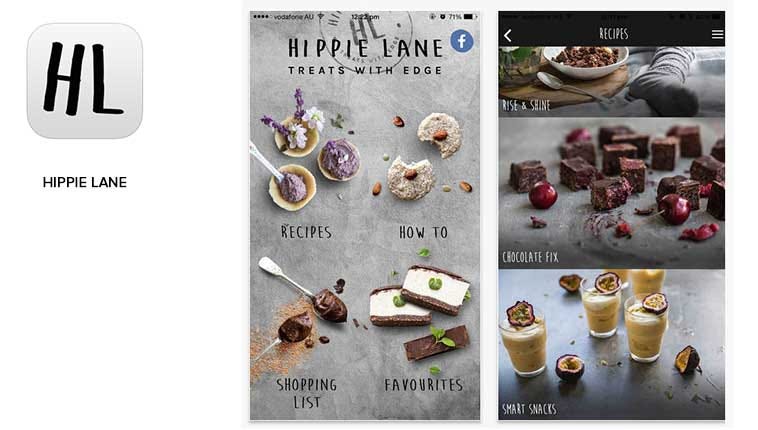 I'm a huge proponent of eating clean, but never at the cost of flavor. And one food-trepreneur who agrees with me wholeheartedly is the ever-chic Taline Gabriel, founder of the Hippie Lane app. She's a "passionate, determined and grateful mother of two, who thinks food, family, and style is everything" and we happen to agree, Taline. The app is #stunning with dozens of recipes for the conscious eater hosting a dinner party, light lunch for one, or a host of healthy treats for the whole gang. There's even a recipe for a raw, vegan Twix. Need we say more?  
7.
Misfit Shine
, Free; Hardware—$69.99+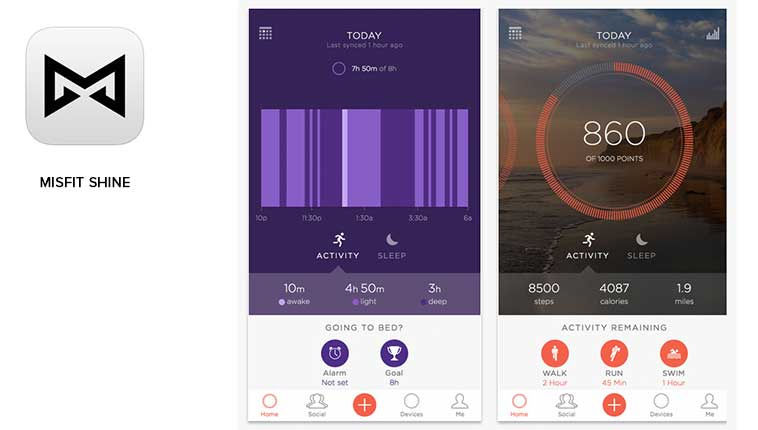 The market is full of fitness wearables, but Misfit Shine's simple aesthetic and modular design are making it one of the most popular. The tiny airplane-grade aluminum disc is waterproof, and fits into a watch, pendant, or wherever else you want to hide it. It tracks your fitness goals, but it also keeps track of your sleep, and with the help of the Misfit app, generates your weekly results, from steps taken and miles run to light vs. deep sleep hours. The app also gives the option to track your daily snacking habits. Feature image via Zeel's instagram.  
READ THIS NEXT
Here's why yoga is perfect for weight loss. Plus: try this quick 5-minute meditation routine to bring yourself back to the present moment.
FIND BEAUTY AND WELLNESS EXPERTS
Read client reviews, book appointments, and get advice from the experts in Charlotte's Book. Only the best cosmetic doctors, skincare gurus, nutritionists, and fitness and wellness professionals make it into our book.