Discover more from Charlotte's Book
All the things about life your friends won't tell you. Funny. But not funny. But true.
Over 12,000 subscribers
#AskCharlotte: How Can I work Rose Hips Into My Diet And Skincare?
Charlotte's Book is a trusted place to find and share information on the best in skincare, anti-aging, aesthetics, and wellness. Ask Charlotte your beauty or wellness question, and we'll call upon one of the experts in The Book to provide you with the most up-to-date information. Recently, a Charlotte's Book reader reached out about the benefits of rose hips and how to incorporate them  into her diet and skincare regimen: Q: "I've been hearing about rose hips for a long time now and I'm very interested in incorporating them into my diet and skin care routine.  I live in rural Arkansas so it's very difficult to find anything outside of the mainstream. Can you please direct me how to procure quality sources online?"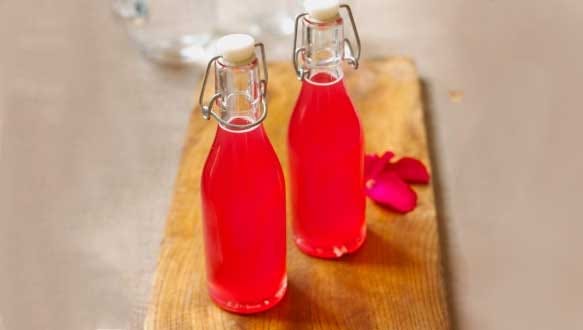 We tapped medical herbalist Daniela Turley MCPP, AHG to answer this question. She's been conducting herbal medicine consultations and formulating herbal capsules, tinctures, and tea remedies for her upscale clientele for over a decade—and her skin has quite an enviable glow. Here's what she said:  A: "Rosehips are a great super food packed high with bioflavanoids and vitamins. They have a long history of use in Europe, traditionally made into syrups to be taken as a winter tonic to ward of ailments brought on by the lack of fruits and vegetables. It has now been picked up by the skincare world and rightly so. Rosehip seed oil has unique healing properties and a little can go a long way for use to diminish fine lines and improve skin healing. From your question, where to get rose hip products to incorporate into your diet? Since you live in rural Arkansas, the first thing that sprung to mind is that you find local wild rose hips and create your own elixirs, such as this rose hip syrup recipe from River Cottage. As a budding herbal medicine student in England, I would look forward to rose hip season in the fall. The vermilion syrup you can make with them marks a time of abundance with trees laden with elderberry and hawthorne all vying for attention. But if you can't wait till the fall, luckily there are some great products you can buy out there. Two of my favorites that are available online are Revitalizing Therapy Rosehip Seed Oil from Aubrey Organics, $14, and Alvita Organic Rosehip Tea, $7. Charlotte Knows... Though the use rose hips in skincare dates back to ancient Egypt times, rose hip oil has become one of today's hottest ingredients. For one, Kate Middleton recently credited her pregnant-with-toddler-in-tow glow to Trilogy Certified Organic Rose Hip Oil, $44.  Celebrity aesthetician and Charlotte's Book Prestige Provider Joanna Vargas, who counts Rachel Weisz, Michelle Williams and Sofia Coppola as clients, has a Rejuvenating Serum, $100, which contains rose hip oil and is hard to keep in stock. Another amazing find: The Organic Pharmacy Double Rose Rejuvenating Face Cream, $88, which not only smells heavenly but makes your skin feel cushiony and petal soft.