Discover more from Charlotte's Book
All the things about life your friends won't tell you. Funny. But not funny. But true.
Over 12,000 subscribers
Brim It On: Best Sun Hats To Guard Against UV Damage
In addition to broad-spectrum sunscreen and oversized sunglasses that protect against crow's feet, wide brim sun hats are essential for keeping your face safe from the sun's harmful rays. "Sun hats are a fabulous and stylish way to get added protection for your scalp, ears, eyes, face and neck. You want a wide-brimmed, tightly woven hat to adequately protect you. For every extra inch of hat brim, you get 10% lower risk of skin cancer," explains Marnie Nussbaum-Brown, MD, who is a Clinical Instructor of Dermatology at Weill Cornell Medical College and has a private practice on the Upper East Side in New York City. Here are the best sun hats to compliment all of your summer outfits, from laid back beachwear to your favorite LBD.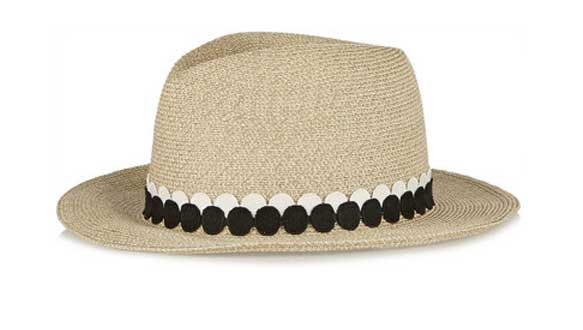 1. Eugenia Kim Lillian Jacquard-Trimmed Fedora, $340 Style tip: Nothing is more chic and stylish than a hat with a wide brim. This one is accented with monochrome jacquard trims, a modern alternative to classic grosgrain.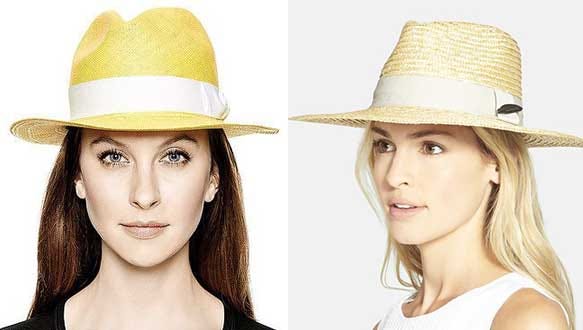 2. Sensi Studio Panama Hat, $130 Style tip: This bright yellow will look gorgeous paired with head-to-toe white during lunch with the girls or a day of shopping.
3. Brixton Fedora, $52 Style tip: A wide brim, summer fedora is perfect for strolling through the city while still offering sun protection. This one is available in both black and tan.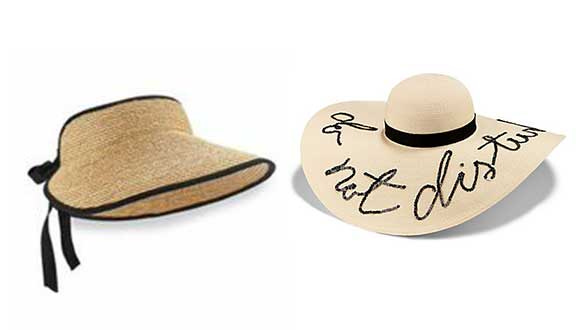 4. Helen Kaminski Mita Tie-Back Raffia Visor, $130 Style tip: This chic sun visor offers UPF 50 and will look fantastic with a basic tee and denim.
5. Eugenia Kim Sun Hat, $440 Style tip: Curl up with your favorite beach read and throw on this glamorous sun hat. The hat includes a special message: "Do not disturb"!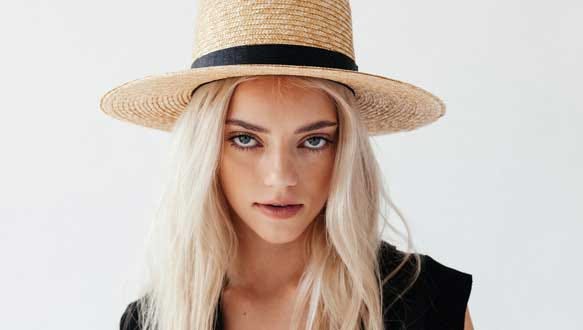 6. Janessa Leone Klint Straw Hat, $181 Style tip: I love the rich brown color of the coconut straw used in this Janessa Leone hat. This style offers a 3.5 inch brim, offering shade and style all in one.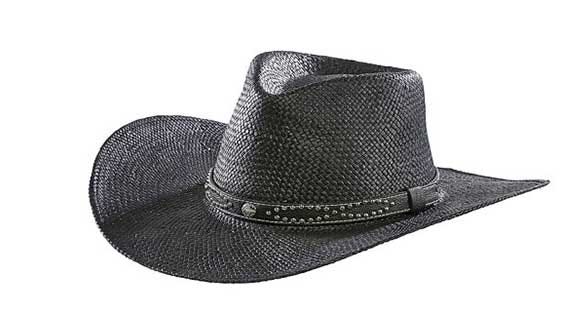 7. San Diego Hat Company Leather Stud Cowboy Hat, $55 Style tip: For a rock'n;roll vibe, a studded cowboy hat is the perfect accessory to toughen up your look but keep your skin safe from the sun.