Discover more from Charlotte's Book
All the things about life your friends won't tell you. Funny. But not funny. But true.
Over 12,000 subscribers
How CBD Protein Powder Cured My Back Pain
If you've been keeping up with wellness trends, chances are you've heard of CBD. Short for cannabidiol, CBD is a compound derived from the cannabis plant. But unlike THC (the compound widely known for its mind-altering effects), CBD doesn't contain any psychoactive components, meaning it won't get you high. Research shows CBD has several health benefits: it reduces anxiety, improves sleep quality, promotes skin and joint health, and treats chronic pain and inflammation. As a fitness fanatic with a prior injury that causes me lower back pain and inflammation, I was curious to learn more about CBD.
CBD-Infused Supplements
As researchers continue to study CBD and more people uncover its benefits, it's now a hot ingredient. These days, you can get CBD in everything from gummy bears to salad dressing. And because of its anti-inflammatory and chronic pain benefits, CBD is especially popular in the fitness and sports nutrition industry. Enter ReGenPCR, one of the first CBD-infused protein powders to hit the fitness market. Founder and former pro athlete Will Carr experienced the powerful effects of CBD firsthand after taking it to treat an injury. "Within 30 minutes of taking CBD, my pain was gone," he said. From then on, he knew he had to introduce it to more people looking to lead a happy and pain-free lifestyle, and ReGenPCR was born.  
What's inside?
"It was really important to me to create a product for people that was truly going to nourish their bodies, which is why I chose high-quality, natural ingredients," says Will. Each serving of ReGenPCR contains 20 grams of whey protein from grass-fed dairy cows. It also has six grams of branched-chain amino acids (BCAAs) for muscle recovery. But what really separates this protein powder from the rest is the industrial hemp oil. The Colorado-sourced hemp oil contains over 100 phytocannabinoids (including CBD). They work by imitating and binding to the naturally occurring cannabinoid compounds in our bodies. By supplementing with cannabinoids, we keep the body's endocannabinoid system in balance.
My Verdict
Fitness is a big part of my life, and I competed in my first bodybuilding show last year. Since then, my goals have been to increase strength and build more muscle. But with a prior back injury and rigorous training schedule of heavy lifting 4x a week, lower back pain and inflammation can sometimes slow me down. So I was intrigued when ReGenPCR contacted Charlotte's Book. (Full disclosure: I was sent the product gratis to try, but my review is not sponsored in any way.)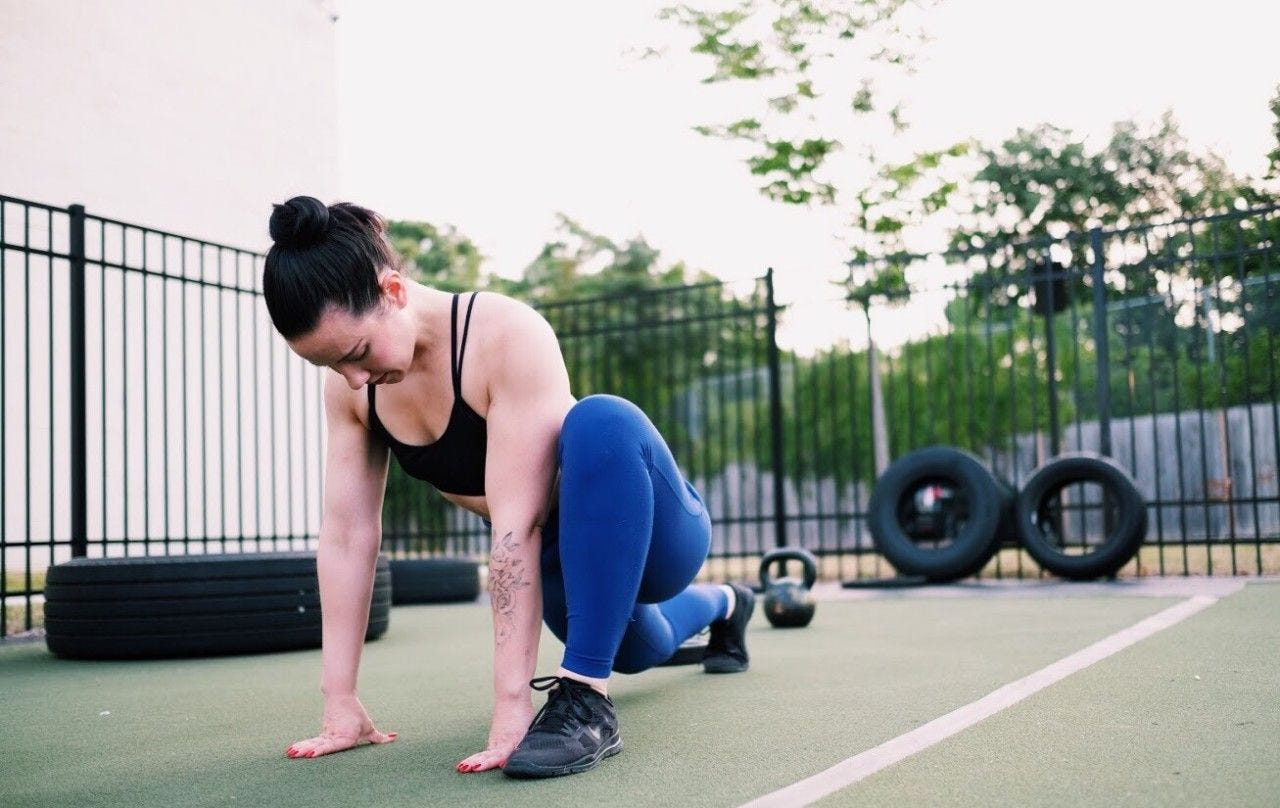 The verdict? Within 20 minutes of taking ReGenPCR after a heavy leg day, the dull background pain I typically experience in my hips and lower back seemed to just melt away. The fast-acting effects of the CBD just blew me away. This is a solid protein supplement for anyone who leads an active lifestyle, from high-performance athletes looking for recovery support to everyday gym-goers who want relief from the aches, pains, and muscle soreness that inevitably come with regular exercise.
How does it taste?
I sampled ReGenPCR on two separate occasions and that was enough to make me a believer. It comes in two flavors: Vanilla and Cinnamon Cocoa. The Vanilla tastes pretty good, but the clear winner for me is the Cinnamon Cocoa flavor, which tastes exactly as Will described it: "a chocolate Teddy Graham with a hint of cinnamon." You can mix the powder with just 6-8 oz. of unsweetened almond or cashew milk, and it tastes delicious. But if you want to get fancy, throw it into your smoothie with your favorite greens, frozen fruit, nut butter, or all of the above!
Where can you buy it?
You can purchase ReGenPCR on the WillPower Products website for $65 per container.   Original images of the author Sarah Carter taken by Sandross Alim.  
Read This Next
Here are our favorite skin-saving probiotic and protein supplements for women. Plus, here are the best protein sources for vegetarians.
Find Beauty and Wellness Experts
Read client reviews, book appointments, and get advice from the experts in Charlotte's Book. Only the best cosmetic doctors, skincare gurus, nutritionists, and fitness and wellness professionals make it into our book