Discover more from Charlotte's Book
All the things about life your friends won't tell you. Funny. But not funny. But true.
Over 12,000 subscribers
Charlotte Talks To: Paola Gugliotta Of Cult Skincare Line Sepai
It isn't often we hear the words technology, truth and pure in the same sentence when describing skincare. But it's these three words that comprise the foundation and guiding principles for Paola Gugliotta, Founder of the European cult skincare line Sepai Beauty. Paola, the daughter of a biologist, was born in Venezuela but now lives just north of Barcelona, Spain. She's a mother of three children and has lived and worked around the world—she defines herself as a global citizen. After launching in 2009, Sepai Beauty was featured in Spanish Vogue, British Vogue, Spanish Elle, German Elle, and more, and has since become a favorite of those in the know stateside. But you still might not know it, and here's why: Paola is very exclusive with her distribution channels throughout both Europe and the US. In New York, you can only find it at Chelsea's New London Pharmacy and at a few carefully selected physician's offices. Paola spoke to Charlotte's Book about her personal struggles with body image, her daily routine of juggling three young children, and how Sepai emerged on the global skincare scene.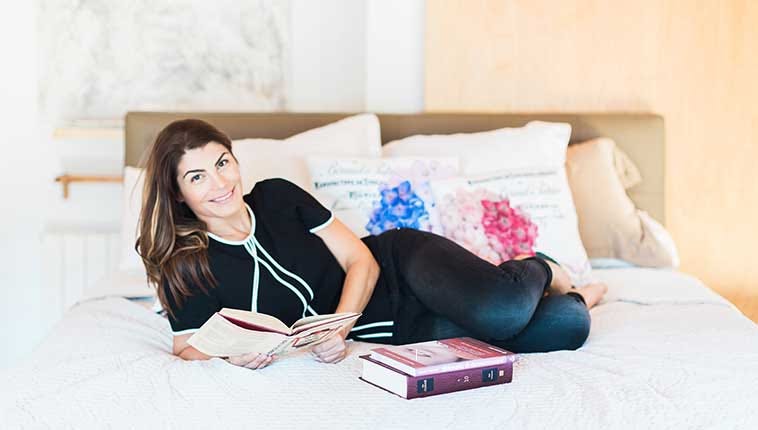 ON HER WINDING PATH TO SKINCARE ENTREPRENEUR:
I have done a lot of different things and studied a lot of different paths. I was an architecture student at my university. I got my Master's degree in Monument Restoration while I was living in Italy, and I also studied photography in Paris and eventually earned an MBA from IESE [Spain's top Business School]. After holding various management jobs in beauty in skincare, I finally realized the next natural step would be to take an in-depth look at cosmetic formulations and apply it to skincare. As I got older, I learned that there are a lot of types of beauty—I wanted to take what I had learned and try to find my own. I really wanted to be part of this (discovery) process for women. My desire to evolve and improve in life as time goes on was a big factor in driving me to create Sepai.
ON COSMECEUTICAL VS. BEAUTICEUTICAL:
Cosmeceuticals claim that by using different active ingredients and proportions than the rest of the skincare world they can offer a better performance with more benefits than the traditional products. Our company has developed the term "beauticeutical" instead, and this is our contribution to the industry. A beauticeutical effectively works on the roots of the problems that our skin has to deal with. We do not focus on the visible symptoms, but rather on its root. Sepai's main objective is to help our consumers to feel better in their own skin. For me, beauty is the synonym of self-acceptance, a synonym for the appreciation of our attributes and self-respect. This is the baseline for a healthy and harmonious life.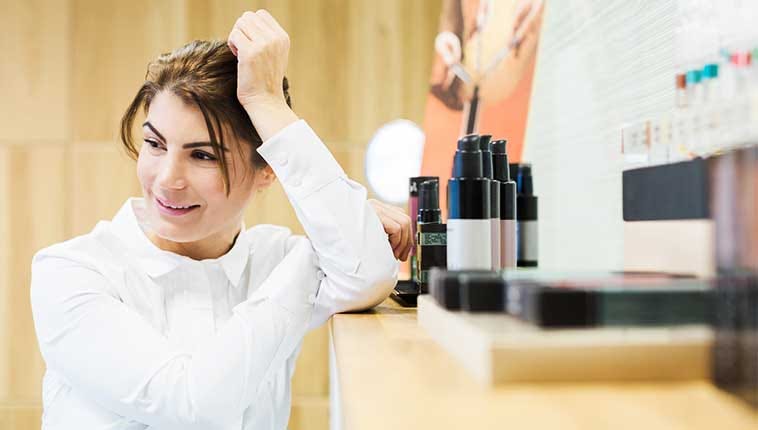 ON HER SKINCARE REGIMEN:
I always rinse my face in the morning and apply two different serums—our Counter Clockwise serum for my T-zone and the Invisible serum (customized with the Volumize and Whitening extracts). I go downstairs for my Lavazza caffe macchiato and some minutes later I apply the V4.1+ Local Rich Eye Cream and the V5.1+ Global Moisturizer.  The car is the place for what is my very basic makeup routine: a tinted moisturizer that I create myself mixing our Paparazzi moisturizer with a blend of pigments and pearly silicas that I match to my skin tone every season. Afterwards, I apply Pot Rouge for lips and cheeks from Bobbi Brown. At night I double cleanse with No More Makeup and exfoliate once a week with the Clarisonic brush. I also peel once a week and apply whatever feels comfortable. Tonight for example, after using the Peel Mud on the T-zone, I wore a combination of our V3.1+ Booster Biphasic Serum and V5.1+ Global Moisturizer.
ON MORNING MINDFULNESS:
My iPhone wakes me up daily with a meditation mantra I have written and recorded so I can listen to it every morning. I try to take a few seconds to detach from my dreams and have a fresh start. Washing my hands helps, too. I go downstairs (often still sleepy) and start preparing for my family's day and delivering our three kids off to school and nursery. After this, I usually work non-stop for 5 to 6 hours, take a pause to become a driver again by picking up my boys and spending the afternoon with them. They tend to keep me well entertained.
ON HER EARLY DAYS:
I think the science seed was planted early on by my mother. She was a professional biologist, who built and established a successful career in the pharmaceutical industry. She specialized in biotechnology. Growing up I would see and spend time in my mother's laboratory and eventually got to learn how it all worked.
ON DIFFERENT VERSIONS OF BEAUTY:
I went through rough times in my life, dealing with therapies and antidepressants due to self-esteem problems and bulimia. Those were hard times where I pushed myself constantly, because I thought I had to fulfill certain beauty patterns and answer to a way of life that I would never reach. A lot of women today are living in this negative pattern. I finally realized and confirmed that I should not be ashamed of who I am and of how I am. And also, that there are many forms of beauty. Once I decided to be honest with myself my life completely changed. Most of the time, the cosmetic world teaches us to hide our true faces behind layers of makeup and Photoshop editing. It's as if what is true and real is not good enough. I decided to free myself from this. Sepai is my answer to the internal need of accepting myself just as I am; to feel good, to experience my beauty and to want me in my own skin.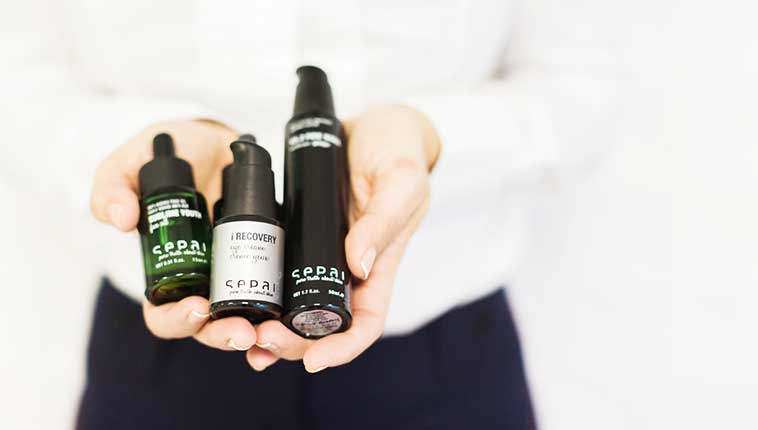 ON THE RESEARCH BEHIND THE LINE:
I invested a lot time in reflection and research, because I first needed to satisfy my own needs. I have been demystifying the cosmetic world by immersing myself in it. I personally invested years in the study of the skin, of the actives that make it react adequately, on the bases that fit best to our skin needs without forcing anything, without damaging, without tricks. Finally, I wanted to be honest with the market, just as I have been honest with me. The research never stops and today I keep exploring, studying and testing in the lab. This is how I have managed to tear down so many of the beauty myths out there today. Basically, the research was based on how to achieve a long-term anti-aging effect. The concept that we developed is similar to the medical approach to all kinds of diseases: the inflammatory cell process triggers and creates accelerated aging. This is what we need to keep under control.
ON BEAUTY MYTHS:
It's not really true that the products for eyes are always different from products for the face. And it's not true that a serum always penetrates more or is more active than a cream moisturizer, and so on. There are a lot of myths in this world of beauty and part of my role and the place that Sepai takes is linked to informing and taking off the blindfolds. We as consumers tend to believe so much of everything we see through media that sometimes we forget to think for ourselves.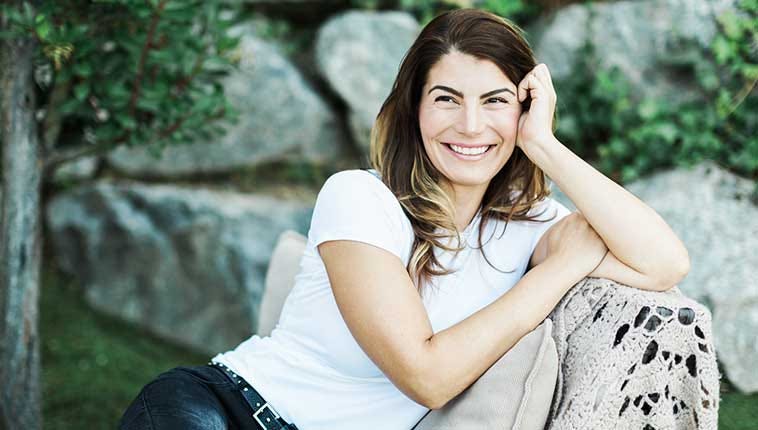 ON INTERNAL VS. EXTERNAL BEAUTY:
The quality of the skincare you use and the honesty behind it is really paramount. True beauty still comes from within and no matter what product you use, you will never see yourself as beautiful if you don't believe you are. 
ON GENETICS AND SKIN:
Recent studies conducted on twins have revealed that up to 60% of the skin aging variation between individuals can be attributed to genetic factors, while the remaining 40% is due to non-genetic factors. The non-genetic factors are environmental or extrinsic factors. In other words, the genes have information on the "defects" or pre-established genetic variations that may or may not show depending on a wide set of variables. These can be lifestyle, nutrition, weather and sun exposure as well as stress and mental attitudes. Therefore, if we want to maintain a healthy skin, we have to use products that work deep inside over specific processes, telling the skin the activities that it needs to perform, like a personal trainer.
ON NUTELLA INDULGENCES:
I enjoy almost every kind of food. I love variety, but if I had the terrible luck of having to choose only three foods to live on for the rest of my life, I would choose avocado, arugula, and salmon. But, I do indulge more than I should. Dipping a spoon into the Nutella jar [is my biggest weakness]. We're all nuts for it in the family, so much that we've decided to keep it locked it up—but someone has to keep the key. -Paola was photographed by Gabriella Sütöri of En Route Photography at the office & lab of Sepai Beauty—Paola's home—on February 17, 2016 in Sant Cugat del Vallés, Spain, exclusively for Charlotte's Book.
READ THIS NEXT
Charlotte Talks To: New London Pharmacy's Abby Fazio
CURIOUS ABOUT OUR EXPERTS?
Learn who the Charlotte's Book Verified Experts are and how we select them. Read patient reviews, get expert advice, and learn why these doctors are Charlotte's Book verified experts.