Discover more from Charlotte's Book
All the things about life your friends won't tell you. Funny. But not funny. But true.
Over 12,000 subscribers
Charlotte Talks To: Natural Foods Chef Pooja Mottl
INTERVIEW: POOJA MOTTL
---
PALEO + NATURAL FOODS CHEF AUTHOR OF THE 3-DAY RESET
Welcome to #CharlotteTalksTo, where we feature amazing women out there shaking things up and remaining fabulous in the process. How do they do it? Behind every beautiful and brilliant woman are a few secrets that help them "be timeless".
Team Charlotte's Book is privy to some incredible women doing groundbreaking work. When Pooja Mottl's The 3-Day Reset hit our desks last year, and after meeting the gorgeous author, we knew Pooja would be a perfect fit for a chat with Charlotte's Book.
Pooja is an accomplished financial services professional who decided to switch gears. Today, she's a certified Paleo Chef, graduate of New York City's Natural Gourmet Institute, mom to an adorable toddler, and an entrepreneur. After completing her professional chef's training, she implemented that training and experience to author The 3-Day Reset, a straightforward guide to changing your cravings. Pooja offers fresh, healthy alternatives to rut-building comfort foods and simple instructions to get you back on track.Today, Pooja resides in London's Holland Park area with her family and is expanding on the success of her book, countless talks and cooking tutorials to build a healthy, wholesome catering business for corporate businesses. Through her personal and professional experiences, she is able to draw on the first-hand accounts of what working professionals need, want, and what ails them. Pooja spoke to Charlotte's Book about her career transition, living a trans-Atlantic life while raising a toddler abroad, and reveals the rituals that help her to remain "timeless."
ON HER TYPICAL MORNING ROUTINE:
My day starts around 6am with collecting my daughter from her bed, singing the words "good morning". She is almost 3 years old. I then begin my usual routine in the bathroom caring for my face, teeth, etc. I use a tongue scraper daily and a Vitamin C serum by Medik8 that I swear by followed by a moisturizer by Luzern Laboratories. I then throw on my apron and get to work in the kitchen making breakfast for my daughter and myself. I usually start with a glass of room temp water with a few squeezes of lemon as well as a cup of ginger tea with fresh slices of ginger and raw honey.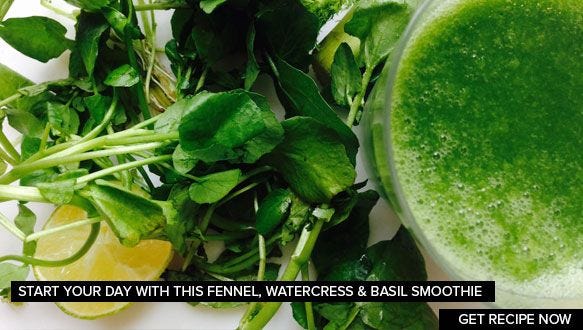 ON THE TRANSITION FROM FINANCIAL SERVICES PROFESSIONAL TO CHEF TO AUTHOR:
I woke up one day to the reality of finally knowing my essence and having the courage to follow my heart. I have always been drawn to creative fields and healthy living—culinary arts was a way for my to express myself and my talents in a way that best suited me. Cooking and developing healthy recipes is my art, it takes me to my happy place. Having a deep knowledge of health-promoting, natural and healing foods also felt empowering to me, another reason I decided to enroll at the Natural Gourmet Institute and switch careers. I knew I could help people transition to a better way of life just by having a stronger understanding of our food supply. This career transition helped me become the best version of me. My body and mind was finally able to recover, rejuvenate, perform, and excel in a way that it couldn't before. I believe the best ways to enhance your inward, and hence, outward beauty is by 1) authenticity, 2) movement, 3) nourishment, and 4) recovery. What I mean by this is giving yourself the opportunity to live in a way that is true to your self, giving your body the chance to move and be challenged daily (versus being seated in front of a computer for most of the day), giving yourself the opportunity to cook to fuel your body with whole unprocessed food, and having the ability to rest when your body needs it. My new profession allowed me the freedom to live in a rhythm that better suited my innate human cadence.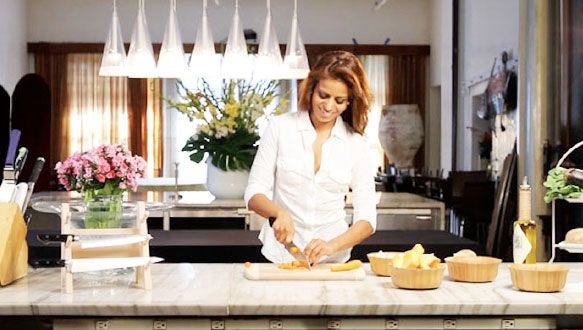 ON LAUNCHING HER NEW BUSINESS, WORK/LIFE BALANCE, AND BEING A NEW MOTHER:
This is a very hard task, as most entrepreneur-mothers can tell you! Being a mother is more than a full time job. Adding a start-up venture to that is ambitious. Yet I've found I can't have it any other way. I find much happiness in challenging myself and building something and advancing myself as a human. There is something very fulfilling in that. I want my daughter to grow up knowing she can impact the world in many ways. I am lucky to have a very reliable nanny who tends to my daughter a few afternoons in the week and helps around the house. I find that the best way to balance the two is by giving it your all when you do have that time away from your kids.
ON THE IMPORTANCE OF HEALTH DISCIPLINE AND STRICT SLEEPING REGIMENS:
I have to be quite disciplined and organized and try to use the time dedicated to my work in the most efficient way possible. This discipline also includes caring for my health—I make it to the gym almost everyday (which helps to clear my mind) and I try to keep strict bedtimes to ensure I get a good amount of sleep. To me, sleep is everything. I can achieve a lot more during the day with an extra hour of sleep, for example. During the time I have with my daughter, I try to plan fun outings or projects so our time together is high quality. Some days are better than others! The key is to have fun as much as possible each and every day!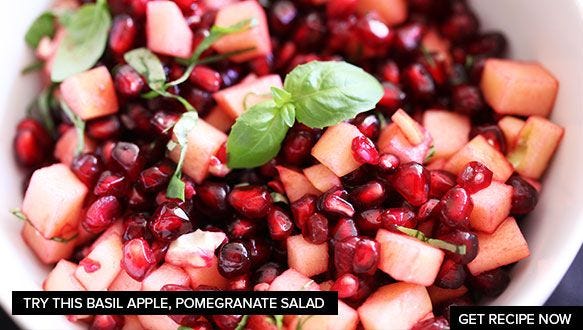 ON BEING AN AMERICAN IN LONDON:
 You have to accept new situations in order to thrive and succeed. Wherever I am, I try not to "resist" and instead go with it. Luckily, I find a lot about London living advantageous versus New York City living—this is my third time living in London since I went to school here at the age of 23. The pace is a bit slower, there is more room to move about, more beautiful, clean parks to explore (I particularly relish Holland Park, close to my home), and it's a wonderfully international city. Mothers at my daughter's nursery school come from Italy, France, Belgium, Brazil, Iran, and India, for example. It also never snows and you can travel to the East and France quite easily, which are frequent holiday destinations for my family. I value and respect many traditional aspects of European living and I think I get to indulge in that while based in London. Yet in the end, I am a patriotic and proud American and the States will always be my true home and where we plan to live long-term.
ON HER GO-TO NEW YORK AND LONDON EXPERTS:
London: I like to visit the Four Seasons Spa in Mayfair for a deep tissue massage with Pau, a highly skilled therapist. I also take time out here before the treatment to sit in both the steam and sauna facilities. When I need a focused sports massage for my legs (due to heavy training or fatigue), I visit sports and remedial massage therapist, Sophie Weeks at West London Physiotherapy. I am currently undergoing Mayan Abdominal Therapy (wonderfully healing practice) with Christine Camilleri who does house visits. I visit Sakina Bradbury at Neal's Yard Kensington Church Street for reflexology and Indian head massage. For hair I see Josh Wood at Josh Wood Atelier in Holland Park and Phillippe at the same location. For a high-standard facial, I visit Su-Man, who has helped teach me massage techniques for the face and eyes.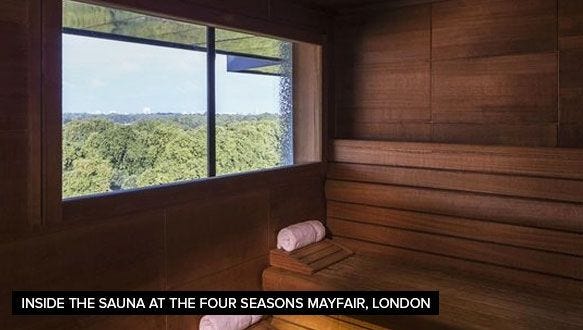 New York Area/Greenwich: For facials I go to Julia March. The best reflexologist I have yet to find anywhere in the world is Irina Breslav who is based in Stamford, CT. For a rigorous, fat-burning, athletic session, I see Craig Vitale of Combine Training in Greenwich, CT. He is an athlete himself and knows how to condition, challenge, and exhaust my body, which is the best feeling. Anywhere: I am a huge fan of the beginner meditation tools at Headspace.com, a resource created by Andy Puddicombe, a meditation and mindfulness expert and former monk now based in Los Angeles. You can use these guided sessions anytime, anywhere.
ON HOW TO MAINTAIN YOUR SANITY AND ALWAYS LOOK POISED:
I have three things that I lean on to keep me on track. I find that I need to sweat almost everyday, weather that means going to the gym for weight training or doing some cardio/conditioning exercises outside, to keep my mind in balance. I also book in a massage or reflexology or make it a point to visit the steam room at least once per week. I also rely on daily meditation for 10 minutes at a time. Some days, this goes out the window, but I am working on maintaining a solid practice for life. I firmly believe in the balancing and healing power of a daily meditation practice. After having a child, I find a lot less satisfaction in shopping or consumption—I like to spend any free time I have taking care of myself, cooking healthy meals at home, and connecting with nature if I can!
ON THE 3-DAY RESET:
The 3-Day Reset is a series of ten, three day long "wake-up calls" that get you on the path to eating whole, unprocessed food and thus "resetting" the way you understand food. These series include transitioning away from refined grains, refined sugar and everyday processed foods such as dark chocolate (most dark chocolate is heavily processed), yogurt, salad dressings, and bottled drinks/juices. Each three day long program gives you several transition recipes to help keep you satiated and nourished—so you're always eating flavorful food without sacrifice. After completing each Reset, you will have the tools and knowledge to find the least processed food choices and stay on the path to eating whole, healthier, delicious food for a lifetime.
ON HER HEALTHY MUST-HAVES:
Dried black mulberries + raw cacao nibs are a winning combination! And a go-to daily treat!
ON WHAT ADVICE SHE WOULD GIVE HERSELF TEN YEARS AGO:
I would tell my old self to stop worrying about what's immaterial, and to stop worrying in general, and instead focus on doing exactly what you love, to the best standard you can, as soon as you can! Everyday is a gift and we should use it as such.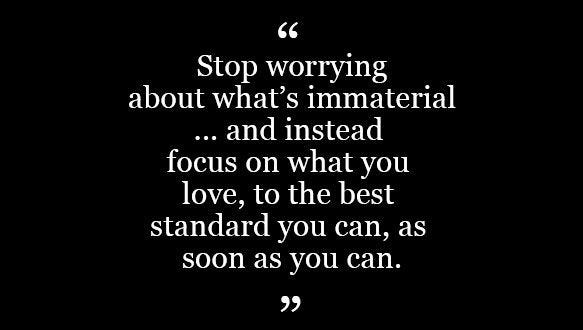 ON WHAT'S NEXT:
At present I am working on a wellbeing food business which will deliver to corporate customers. This venture allows me to interact more with customers and be fully hands-on. It also gives me the opportunity to enhance people's daily lives with high quality, whole foods, which is rewarding.
ON THE SUMMER TO FALL TRANSITION FOOD CHOICES YOU SHOULD BE MAKING NOW: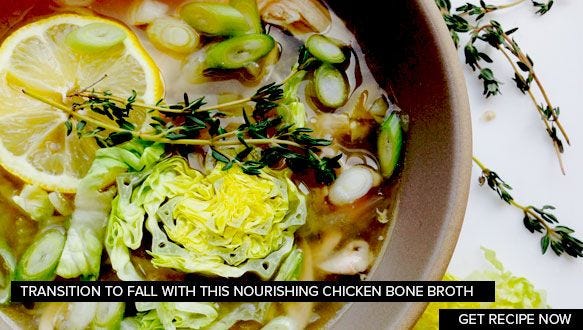 Always embrace what's in season. Fall is harvest time for so many healing vegetables—try to visit a farmers market in your area, buy what you like, and google recipes that you fancy using for these ingredients. The more you cook, the easier healthy eating becomes, the quicker you get at home-cooking and the better you become at putting ingredients together. It's almost impossible to eat healthily without home cooking. In the cooler months, I always recommend learning how to cook a nourishing chicken bone broth. It is one of the most healing, traditional, and ancient foods of humanity and one that everyone should try. It helps heal the gut, builds stronger bones from the phosphorus, magnesium, and calcium that seeps out of the chicken bones, and boosts your immune system. Use it as a base for chicken soups and hearty casseroles, or enjoy alone from a mug, seasoned with lemon juice and a hint of shoyu sauce.
- As told to Dawn Kissi for Charlotte's Book. Food photography and portraits by Pooja Mottl. Photographed August 2015 in the south of France.
READ NEXT: Charlotte Talks To: Luxury Coat Designer Michelle Waugh