Discover more from Charlotte's Book
All the things about life your friends won't tell you. Funny. But not funny. But true.
Over 12,000 subscribers
Editor's Picks: The Top 5 Glow-Boosting Products You Should Be Using
Sleepless nights string into stressful, impossibly long weeks: we all know a good nap is the answer, but sometimes that's just not a reality with hectic work schedules and (yikes) holidays lining up on the horizon. When you're drained, that's how your skin looks—dull, dragging, and dusted with dry patches. But is it salvageable? Absolutely. We've compiled a list of our favorite revivifying, glow-maximizing products to help brighten your complexion and leave your skin radiant. Who needs sleep when you have magic products like these? 1. The Magic Resurfacer: Glowbiotics Probiotic Instant Resurfacing Pads, $49 This pre-soaked pad mimics the results of a clinical peel, without the resulting irritation, peeling, red face, or appointment. Like "boot-camp" for your skin, when used regularly the pad reveals youthful, radiant looking skin with fewer lines and blemishes. Who needs makeup? As Charlotte's Book Premier Provider Dr. Erin Gilbert stated, "probiotics" in skincare are like what "kale" has become to healthy nutrition.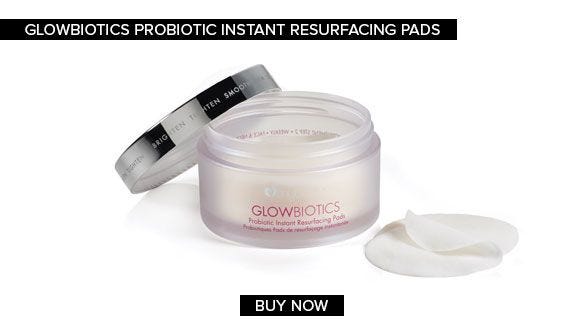 2. The Irresistible Serum: Om Aroma & Co Carrot Rose Serum, $72 Wear your vegetables? The serum has us questioning why we never considered it before. The face oil nourishes and rejuvenates the skin thanks to vitamin A and beta-carotene in the carrot seeds. The added rose oils clarify skin while also giving the serum a light, intoxicating smell. It's particularly great if you have sensitive skin and cannot use harsher vitamin A products since the carrot and rose act as a natural retinol, visibly decreasing fine lines and treating breakouts.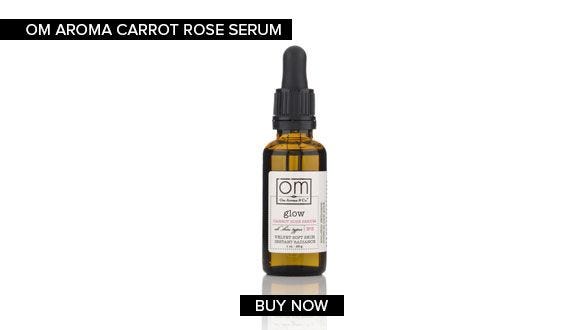 3. The Over-Night Mask: Elizabeth Arden Visible Difference Hydration Boost Night Mask, $36
This Elizabeth Arden mask is literally magic. As one Charlotte's Book team member remarked, "my skin feels like a baby's butt after I use it." Before bed, leave this mask on for 5-10 minutes. You will reveal soft, smooth skin as the product works with your skin's natural cycles to hydrate. The soothing chamomile naturally calms skin after a long day, while the gingko biloba extract energizes for a radiant glow. In the morning you'll look fresh-faced, whether or not you feel well-rested. Use 1-2 times weekly.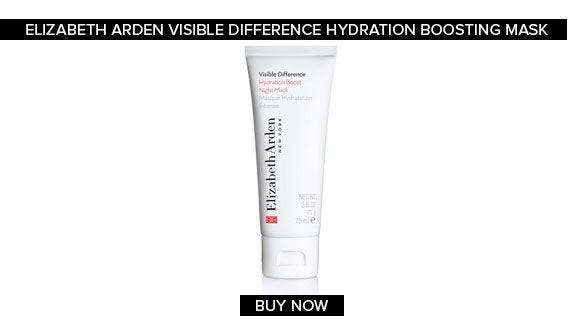 4. The Sun-Kissed Glow: Clarins Golden Glow Booster, $30 Summer might be over, but you can keep a safe glow year round. The first of its kind, this serum combines with your daily moisturizer to produce a sun-kissed glow. Three drops of this magic potion will reveal natural, even color. A gradual self-tanner, this product gives you that fresh-off-the-beach look.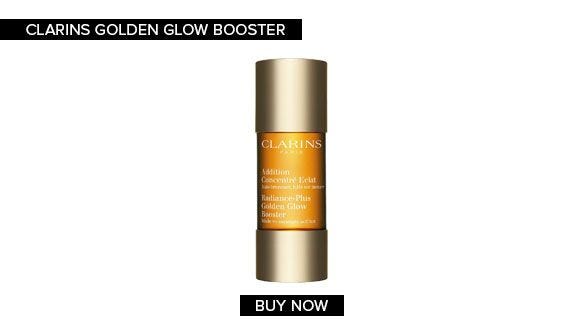 5. The Brightening Cream: Georgia Louise The Beauty Cream, $110  What's in a name? In this case, everything. This is the 'beauty cream' you need now—it brightens skin and will leave you questioning what you ever did without it. It's filled with rice bran oil (known for its mild and softening effects on the skin), organic Shea butter, avocado oil, organic Japanese Camellia seed oil (which has a long tradition in Japanese beauty), coenzyme Q10 (an antioxidant for skin regenerating), and hyaluronic acid to give the skin volume and hydration.
READ THIS NEXT: The Skincare Sins Of A Celebrity Aesthetician
Image via Vogue, Kevin Aucoin