Discover more from Charlotte's Book
All the things about life your friends won't tell you. Funny. But not funny. But true.
Over 12,000 subscribers
Charlotte's Comprehensive Fall Reading List
After a summer filled with lazy days on the beach and chilled glasses of rosé, it's time to hit the books. Without a doubt, fall has arrived, and what better way to celebrate than with a good book? From skincare and healthy diets to an inside look into New York's high society, Charlotte has rounded up a list of nine must-reads. Get cracking.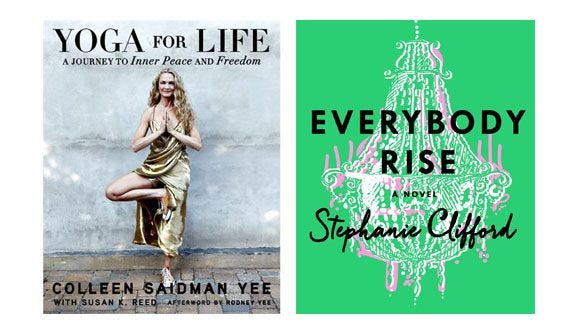 1. Yoga For Life: A Journey To Inner Peace and Freedom — Colleen Saidman Yee From globe-trotting fashion model to internationally respected yoga teacher, Yee certainly has a unique story to tell. Her open and honest recount of the power of yoga covers everything from experiencing her first yoga class, to navigating marriages and divorce. This book will have you reaching for your yoga mat and slowly breathing in... and out.
2. Everybody Rise — Stephanie Clifford Like Edith Wharton's The House of Mirth, Clifford throws us into New York's high society—this time, with a fresh, modern take. The debut novel from New York native Stephanie Clifford, Everybody Rise takes an inside look into Manhattan's young and glamorous circa 2006, as Evelyn Beegan gets a job at a social network aimed at the elite. Clifford examines modern American themes like money, ambition, family, friendship.
3. Discover Your Nutritional Style — Holli Thompson In her first book, Holli Thompson teaches us how to nourish the body based on our own individual needs: she aims to connect what's on your plate and how you feel for optimum results. With dozens of easy-to-make recipes, this flexible approach to eating will support a healthy lifestyle for the longterm.
4. 3 Day Reset — Pooja Mottl Give Pooja Mottl 72 hours and she'll reconnect your body with natural foods. She offers ten simple ways to change your cravings and start eating healthy. Sugar, salt, wheat, chocolate, yogurt, chicken, beverages, breakfast, salad, and takeout are the key foods and meals Mottl focuses on to help reeducate your body.  Delicious recipes and nutritional information, the "3 Day Reset" sets you off on the path to healthier eating, and will make you want to stay there.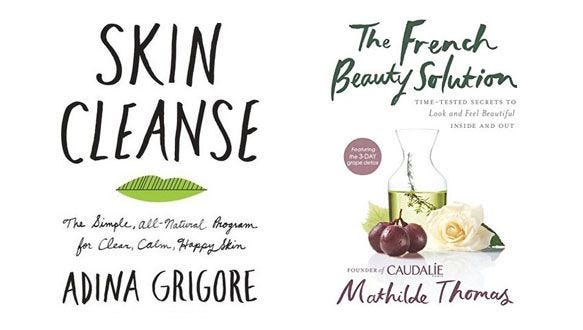 5. Skin Cleanse — Adina Grigore Adina Grigore, founder of the organic skincare line SW Basics, provides a comprehensive guide to switching to an all-natural skin care regimen. She discovered that just like the false promises on pre-packaged food, the same goes for many beauty products that simply don't deliver what they suggest. Grigore helps readers to diagnose and understand their own individual skin problems, and move towards natural solutions. Trust us, your skin will thank you.
6. The French Beauty Solution — Mathilde Thomas Co-founder of international beauty company Caudalie, Mathilde Thomas knows a thing or two about beauty. Here, she shares time-tested beauty secrets she learned growing up in France. She suggests that American women tend to be all about the quick fix, whereas French women see beauty as an essential and pleasurable part of the day. A wonderful blend of stories, science, and recipes, Thomas shows us a window into the French approach to beauty.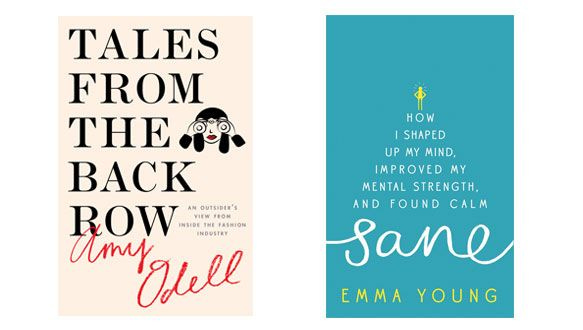 7. Sane — Emma Young Disappointed with the way her mind dealt with stress, Emma Young embarked on a mind-toning journey. What she discovered is that you can tone your mind in the same way that you tone your body, so that it becomes more resilient and better able to deal with life's challenges. The book includes a look at new and old techniques, like meditation and mental preparation involved in military training. Young's program will have you on the path to zen in no time.
8. Tales From The Back Row — Amy Odell An insider-look at the fashion industry from Cosmopolitan.com editor Amy Odell, this book is a must-read for anyone looking to break into the industry. She proposes that the fashion industry is an exaggerated mirror of human fallibility, reflecting our need to belong but at the same time make our mark. Odell tells stories about Anna Wintour, Rachel Zoe, and all sorts of larger-than-life characters. It doesn't matter where you sit when you read this book—you'll have a good view.
9. A to Z of D-Toxing: The Ultimate Guide to Reducing Our Toxic Exposures — Sophia Ruan Gushée If you eat organic food and buy simple, natural cosmetics, are you still exposed to toxins? Absolutely, says Gushée. Now a mother of three, she didn't realize the breadth and depth of toxic exposure until she had her first child. After five years of researching practical ways to reduce her family's exposure, she's sharing her techniques—plus a list of ten things you can do today to reduce your toxic exposure.
READ THIS NEXT: Charlotte Talks To: Luxury Coat Designer Michelle Waugh
CURIOUS ABOUT OUR EXPERTS? LEARN MORE:
Holli Thompson is a health coach practicing in New York and Washington D.C.  Read more from Holli Thompson. 
Pooja Mottl is a natural foods chef practicing in New York and London. Read more from Pooja Mottl.