Discover more from Charlotte's Book
All the things about life your friends won't tell you. Funny. But not funny. But true.
Over 12,000 subscribers
The Summer Cocktails Nutritionists Drink
Bask in the glorious summer heat! Relax and let loose! But don't forget your hat, slather on the sunscreen, only go out before 10 a.m. and after 2 p.m., drink plenty of water, take all the right supplements, catch up on your classics... all these rules, despite rumors of summer freedom, can be suffocating. We hear you—oh, do we hear you. With the help of our Charlotte's Book nutrition gurus, we put together this list of delicious summer cocktails designed to allow you to break a few rules. Don't worry, it's all within reason: these recipes are replete with anti-inflammatory, skin-positive ingredients like ginger, avocado, and spirulina. Pinkies up!
1. BEETLEJUICE
This wildly healthy refresher (it might even keep the bugs away?) comes from the lifestyle gurus at Sakara Life, a weekly organic food delivery service with a scientific, spiritual bent. (Image: Sakara Life) 2 ounces Ouzo of Plomari (or any black-licorice-flavored alcohol) 2 tablespoons fresh-squeezed lime juice 1 teaspoon spirulina powder 3 tablespoons coconut water 1 teaspoon coconut sugar ice Blend all ingredients and shake until thoroughly mixed + chilled. Pour into a martini glass. Serves two.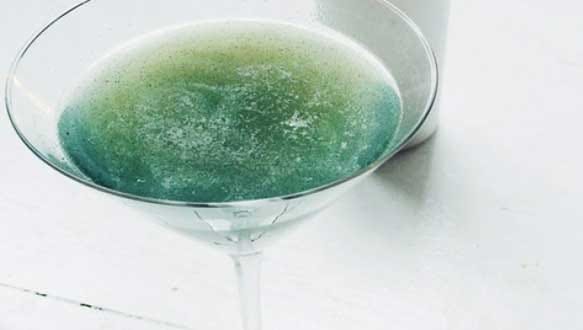 2. LIME AND GINGER
Dana James, MS CNS, CDN, and founder of the revolutionary Food Coach NYC, recommends this refreshing libation on a sweltering summer evening. 
1 ounce vodka

3 ounces strong organic ginger beer

1 ounce fresh lime juice

lime slice
Combine vodka, ginger beer (reduces inflammation, aids digestion) and lime juice (detoxifies). Garnish with lime. Serves one.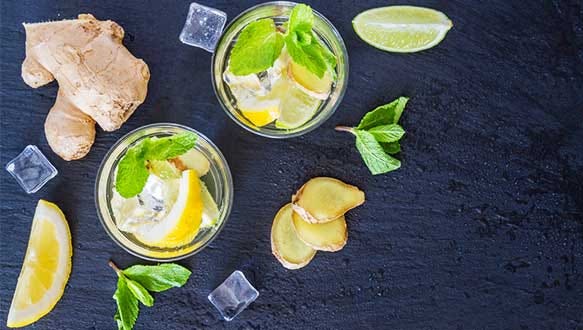 3. PUT THE LIME IN THE COCONUT
A summer favorite of Charlotte's Book founder, Robin Shobin.
1 1/2 ounces dry gin

1 1/2 ounces pure coconut water

3/4 ounce fresh lime juice
Stir together gin, coconut water (extra hydration while you imbibe), and lime juice (detoxifies). Pour over ice, or serve up. Serves one. Photo credit: The Minimalist Baker.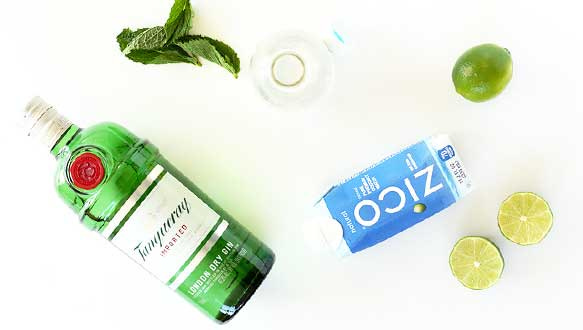 4. GREEN-TINI
Did you think to use your favorite green juice as a mixer? A rejuvenating favorite from expert health coach Holli Thompson.
3 ounces of your favorite green juice

3 ounces vodka

half a lemon

thumbnail-sized piece of ginger, crushed
Shake everything with ice until fully chilled. Pour into a tall cocktail or martini glass, and garnish with candied ginger.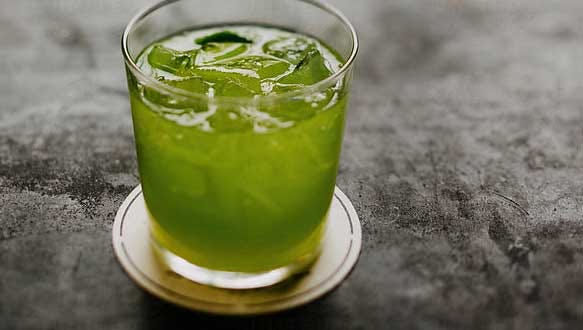 5. A DRUNKEN AVOCADO
From the health and wellness aficionados at Well + Good.
2 Tbsp avocado

1 tsp grated fresh ginger

1/3 cup cubed pineapple, plus more for garnish

3 lime wedges

2 cilantro sprigs

1 oz. tequila
In a shaker, muddle the avocado, ginger, pineapple, lime, and cilantro. Fill with ice, add the tequila, and shake well. Double strain in a glass over ice and garnish with a handful of pineapple cubes. For an extra kick, add the Chili Salt Rim.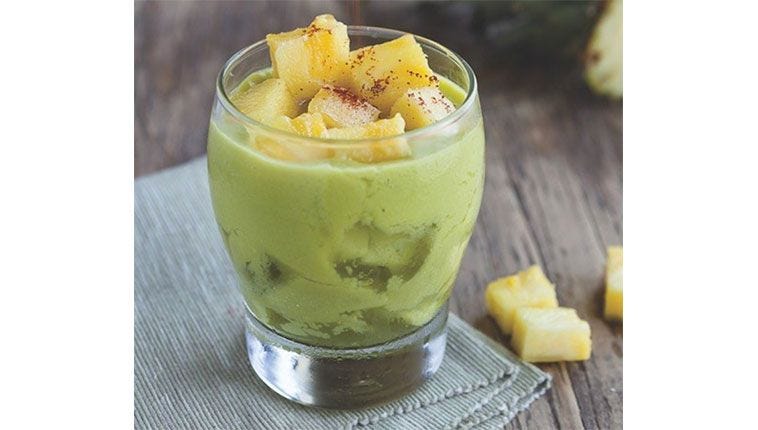 6. A TEQUILA SUNSET (Version 2.0)
This is a classic and simple drink that blends the healing benefits of lemon and honey with the not so healing benefits of tequila. 
1 1/2 ounces tequila

3/4 ounce lemon juice

3/4 ounce Triple Sec

1/4 ounce manuka honey (drizzle into the shaker)
Add everything—the detoxifying lemon and gut healing manuka honey into a shaker. Pour over ice.
READ MORE
Love to drink? We know the feeling: have you been through the CB alcohol archives? Here's how to detox after, and ease that morning ache. 
FIND BEAUTY AND WELLNESS EXPERTS
Learn more about nutritionists Dana James and Holli Thompson. Read client reviews, book appointments, and get expert advice. Only the best cosmetic doctors, skincare gurus, nutritionists, fitness and wellness professionals make it into our book.