Discover more from Charlotte's Book
All the things about life your friends won't tell you. Funny. But not funny. But true.
Over 12,000 subscribers
The Best Sunscreen For Dry Winter Months
The snow is cute for five minutes. After that, it's a disaster—for your commute and your skin. Thinking about leaving the house? Don't forget to wear sunscreen! Here's why: in the winter, the sun is actually closest to the earth. Add snow and ice to the mix (which can reflect up to 80 percent of UV rays), and you've got yourself some serious sun exposure rivaling any day at the beach. Even if you spend your winter avoiding the outdoors, the ambient and infrared light from our computer screens and phones can stimulate pigment cells. New York dermatologist Dendy Engleman says, "People used to think, 'What's the point of wearing sunblock in winter?' especially in New York City, where you never see the sun. But now we know that even your office lighting, your phone screen can be harmful." When you look for a winter sunscreen, you don't need sweatproof or waterproof formulas, so you can go for lighter blends with a thinner consistency. Some of the best of these include zinc, which is both helpful and soothing if you're prone to eczema, rosacea, or redness. In addition to zinc, it's best to look for hydrating formulas—the winter, with dry heat inside and brutal wind outside, is tough on your skin.
For An Uber Hydrating Makeup And Sunscreen In One: 

Revision Intellishade
(SPF 45, $38)
One of the best tinted moisturizers on the market, in our humble opinion. The texture is luxurious and nourishing while giving your skin a sheer, healthy color. The formula comes in original or matte finish. For winter months we love the original finish while in summer months we love the matte. Intellishade matches every skin tone (it really works!), so there's no need to try and match it on your own. Easy to use and simple, you'll start your day glowing.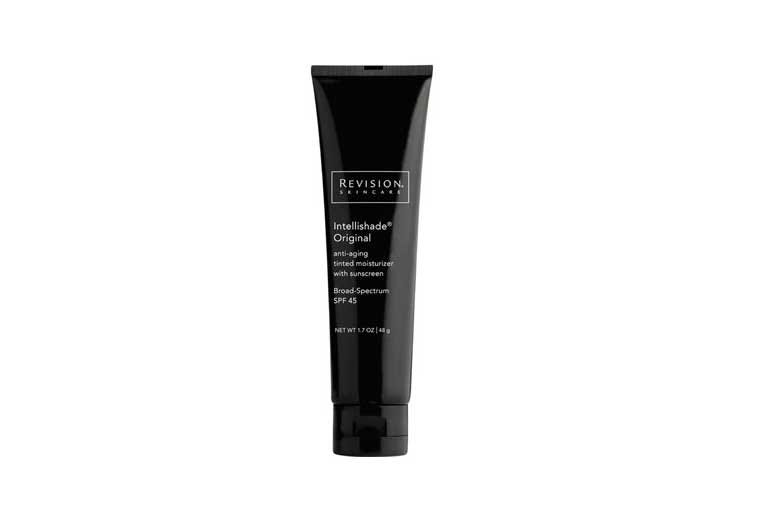 For A Super Lightweight Liquid Formula To Mix With Your Favorite Moisturizer:

SkinCeuticals UV Defense

 
(SPF 50, $40)
One of the reasons we love this SkinCeuticals Formula is that the texture is thin enough to easily mix with your moisturizer, making it great for winter. Because some of us are married to our moisturizers and don't want to try a moisturizer and sunscreen all in one, this is a great tool for a DIY option. We mentioned how well a zinc-based sunscreen can function: the SPF power in this formula comes from transparent zinc oxide (Z-Cote). All of our dermatologists will tell you they prefer physical sunscreens to chemical sunscreen, but we don't like the white tarnish a zinc oxide often leaves behind. SkinCeuticals manages to keep the formula super light with no ugly white film, and, it goes on underneath makeup without feeling greasy.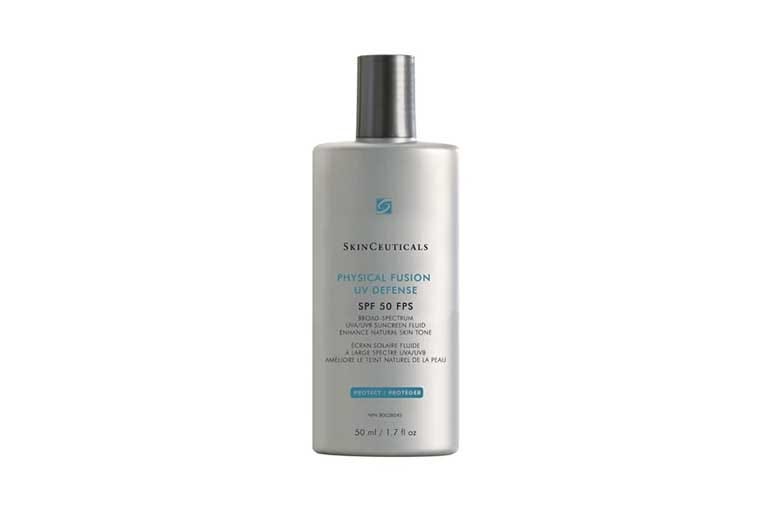 This formula is truly all-in-one. It hydrates, provides anti-aging and anti-inflammatory benefits, protects with broad-spectrum sun protection, works as a makeup primer, and evens skin tone (so you can go makeup-free). The texture is thick and creamy, feeling almost more like a moisturizer than a sunscreen, but the texture spreads well over skin. With five shades available you are ensured a perfect color match. The SPF protection of 30 comes from zinc oxide, our favorite.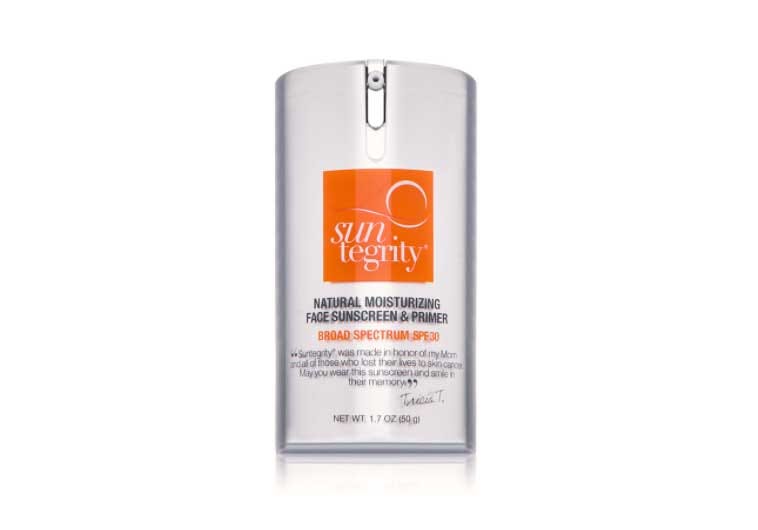 READ MORE
Guess what, your lips need sun protection too, and they need it all year round. Here's a natural looking and hydrating sunscreen lipstick you'll want to use everyday.
FIND BEAUTY AND WELLNESS EXPERTS
 Read client reviews, book appointments, and get expert advice. Only the best cosmetic doctors, skincare gurus, nutritionists, fitness and wellness professionals make it into our book.