Discover more from Charlotte's Book
All the things about life your friends won't tell you. Funny. But not funny. But true.
Over 12,000 subscribers
I Tried Top French Skincare Line BioRecept For A Month And Here Are The Results
Spoiler alert: I didn't end up with flawless French-girl skin (I know, bummer). Au contraire, I'm currently nursing a nasty cheek breakout. So, I won't lie and tell you these products are the answer to all your skin woes. Unfortunately, no one's exempt when it comes to acne and the effects of aging (not even French girls). As the saying goes: C'est la vie. I strongly believe the best "tools" for healthy, clear skin are a well-balanced diet and good stress management (aka exercise and sleep). But I also believe well-formulated products can help and I'd venture to say that without them, my skin would be a lot worse off. With that said, here are my honest thoughts on BioRecept, one of France's top skincare brands and cult favorite among beauty insiders and celebrities including Catherine Deneuve and Juliette Binoche.
What is it?
BioRecept is a certified organic skincare line produced in the French Alps.  It's one of the most popular skincare brands at CityPharma, a well-known pharmacy in Paris, France. BioRecept products are formulated with hyaluronic acids and natural ingredients that combat the negative skin effects of aging and smoking.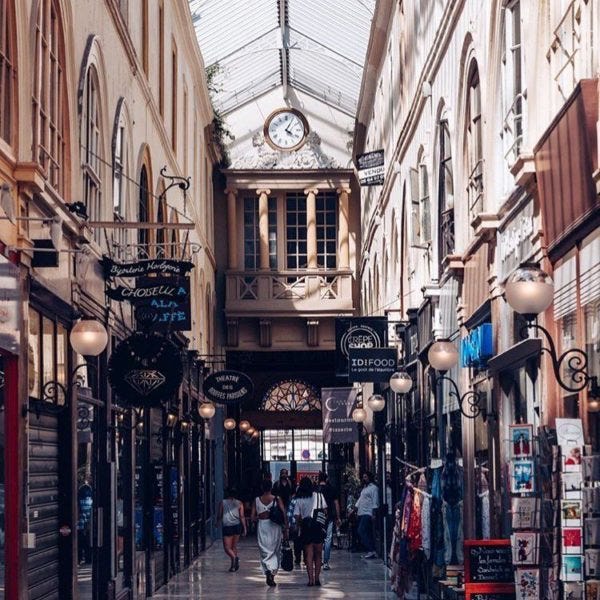 What's the bottom line?
I was sent three products to try: (1) Néobio, a lightweight moisturizer, (2) Gommage Bio, a gentle facial scrub, and (3) Total Lift Eclat, a lifting/firming/de-puffing serum. Although I wouldn't call these products revolutionary, they're super hydrating and gentle, which is great for those with sensitive skin. They're great starter products for those who are just building their skincare routine or introducing serums, but if you're looking for something that will completely transform your skin, these aren't it. With that said, the standout of the bunch was the Total Lift Eclat, which definitely delivered in terms of glow and hydration. I noticed my skin looked and felt more dull and tight on days I didn't use it.
Who's it for?
BioRecept has an impressive range of products formulated for every skin type and/or concern. You can narrow down your search according to your specific skin type, concern, and even age on Ayla Beauty, where BioRecept is sold.
What's the story?
Anne Dupouy-Camet, creator of BioRecept, is a pharmacist and skincare researcher who has over 20 years of experience developing products for global beauty brands. Inspired by an obsession to eliminate "grise mine," a term the French use to describe that tired, gray look and witnessing the negative skin effects of smoking among her children's peers, Anne developed BioRecept.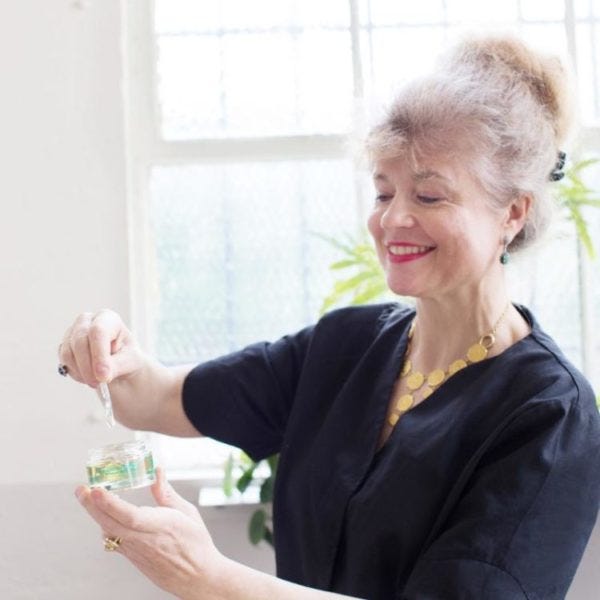 What are the ingredients?
What sets BioRecept apart is its use of both long- and short-chain hyaluronic acids for maximum hydration. While long-chain hyaluronic acids provide an immediate plumping effect, short-chain hyaluronic acids penetrate more deeply to boost collagen and elastin. Hyaluronic acid in general can hold up to 1000 times its weight in water, so if your skin is dehydrated (which is typically the case in these dry winter months), it's an ingredient worth adding to your skincare routine. The Néobio also contains natural glycolic and lactic acids from blueberry, sugarcane, orange, lemon, and maple, and the Gommage Bio contains silicum microspheres, sesame seed oil, and lemon verbena water to detoxify.
How does it smell?
The products are free of synthetic fragrances and have just a light, fresh scent from the natural ingredients.
How do I use it?
The Néobio can be used both day and night as a moisturizer (I recommend adding a sunscreen in the morning since it doesn't contain SPF). The Total Lift Eclat can be used both morning and night as well, all over the face and neck and around the eyes, too. If using together, apply the Néobio first, so the acids have a better chance at penetrating the skin. The Gommage Bio can be applied as a scrub or an overnight mask. Since it's a physical exfoliant, I recommend using it only once or twice a week to avoid over-exfoliating and irritating the skin.
How long did I test it for?
One month. The Néobio is such a light and gentle formula, I used it every day, morning and night. Whenever I felt my skin was more tight and dehydrated, I used it together with Total Lift Eclat. I used the Gommage Bio about once a week as an exfoliating treatment.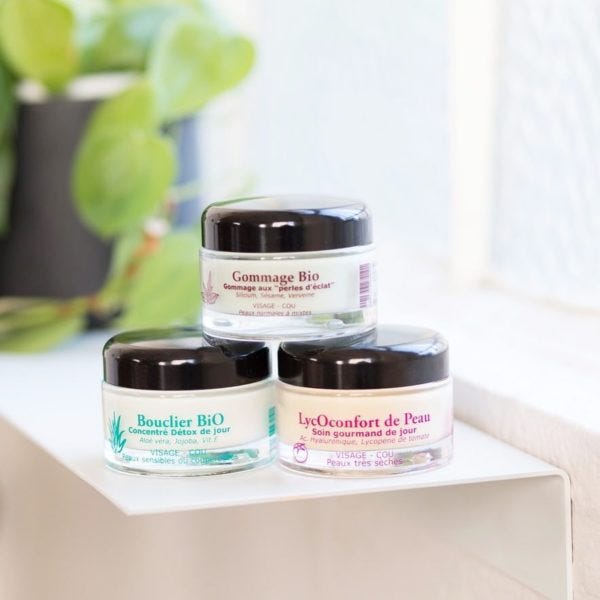 Any drawbacks?
I wish the Néobio had a higher acid percentage. It works fine as a simple moisturizer, but since the acid percentage is so low at 4.5%, I don't think it's particularly effective at exfoliating or even penetrating the skin's acid mantle, or acidic barrier. Plus, BioRecept doesn't disclose the pH level, so there's no way of knowing whether or not the pH level is low enough to be effective. I also wasn't a fan of the dropper applicator. I found it wasn't effective at actually grabbing the product, so I ended up using it to scoop the moisturizer directly onto my hands, which isn't the most hygienic, especially if I'm using it on clients.
Where can you buy it?
You can purchase BioRecept products here (prices vary).   Images via Ayla Beauty Instagram  
Read This Next
Check out our review of the Kosås Tinted Face Oils. Plus, the best hyaluronic acid serums.
Find Beauty and Wellness Experts
Check Charlotte's Book to read reviews, book appointments, and get advice from the best cosmetic doctors, skincare experts, nutritionists, and fitness and wellness professionals in the country.