Discover more from Charlotte's Book
All the things about life your friends won't tell you. Funny. But not funny. But true.
Over 12,000 subscribers
Scrub, Replenish, Glow: The Best Body Products For Right Now
There's no excuse, especially when we're seeing summer peek around the the corner: you can't forget to care for your whole body. Sometimes that care can be longterm (see: bone broth), but sometimes it's nice to get a little satisfaction right when you want it. We've compiled an arsenal of instantly gratifying, skin-enhancing beauty products that minimize imperfections and enhance your best assets. Wishing you could camouflage that cellulite? No problem. Has winter sucked the glow out of your skin? We've got you covered. These are our top five instant body transformers:
There's nothing more confidence-boosting than smooth, touchable skin, and the first step is exfoliating. FIG+YARROW Cardamom+Coffee Body Scrub not only sloughs off dry patches, the antioxidizing concoction also has firming benefits. And, don't forget about your feet: the Alpine Pumice Foot Treatment tackles tough callouses and nourishes dry skin.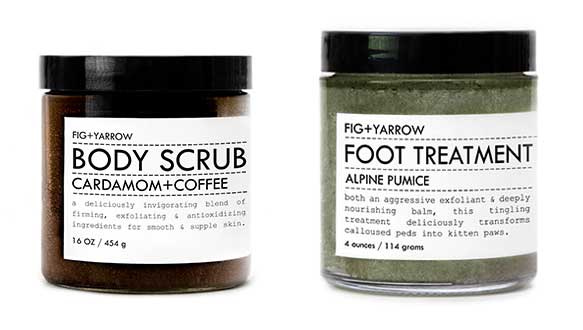 Now that your skin's nice and soft, replenish moisture with this indulgent body oil made of crushed Tahitian Geraniums in refined coconut extract for a subtle yet delectable fragrance and an all-over glow. P.S. Can also be used as massage oil.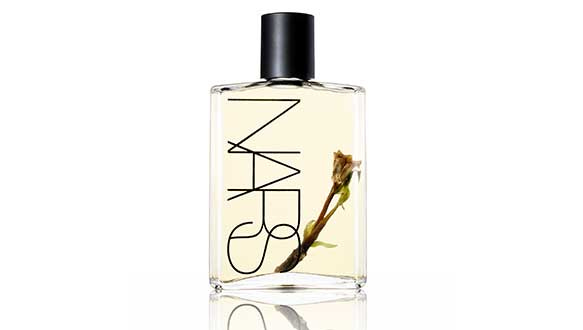 Ever wonder how Hollywood stars look so flawless and toned on the red carpet? Two words: body bronzer. Take it from Nick Barose, Lupita Nyongo's makeup artist, who's a huge fan of Charlotte Tilbury's shimmery, skin-firming paint-on bronze: "It's a perfect last-minute touch to add warm glow to arms, legs and bare shoulders," he says. "The formula stays on and looks like a real, natural tan, plus the roll on applicator is easy to use and mess free."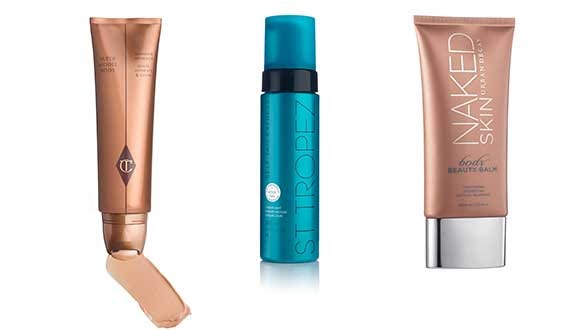 If you need a body glow that will last—we're talking three-day-weekend kind of last—you no longer need to allocate 8 hours of dry time to get a golden bronze. With St. Tropez's new Express Bronzing Mousse, you can now apply and shower in as little as an hour. Leave it on for one hour for a light glow, two hours for a beautiful bronze, and three hours for a dark tan.
Urban Decay founder Wende Zomnir initially created this body balm as a solution for sagging knee skin, but found that it smoothed the appearance of cellulite as well. Win, win! The illuminating cream works on all skin tones and contains light-diffusing spheres to filter your flaws.
READ MORE
If your mind's on the body right now, consider dry brushing. Cryotherapy is a great full-body approach—infrared saunas a wonderful, too. 
FIND BEAUTY AND WELLNESS EXPERTS
Read client reviews, book sessions, and get expert advice. Only the best cosmetic doctors, skincare gurus, nutritionists, fitness and wellness professionals make it into our book.