Discover more from Charlotte's Book
All the things about life your friends won't tell you. Funny. But not funny. But true.
Over 12,000 subscribers
Instant Skin Transformers: The Face
In this second series of Instant Skin Transformers, we've compiled a few of our favorite skincare superheroes and skin-loving makeup picks that help you achieve a flawless, radiant complexion immediately upon application. So whether you want your skin to look perfect for a special Valentine's Day date or you just want to up your daily look-gorgeous routine, here's the ultimate checklist to attaining complexion perfection. Don't forget to also review Part 1 of this series, which lists our top instantly gratifying body products that help minimize cellulite and scars while amping up your glow. 1. The Under Eye Makeover: Wilma Schumann Hydrating Collagen Eye Pads, $18 Fake the look of 8 hours of sleep in 20 minutes with these soothing 100% collagen eye pads that depuff the undereye area and infuse that delicate skin with a hefty dose of hydration, reducing the appearance of fine lines and wrinkles. In other words, you'll look like you just got back from vacation.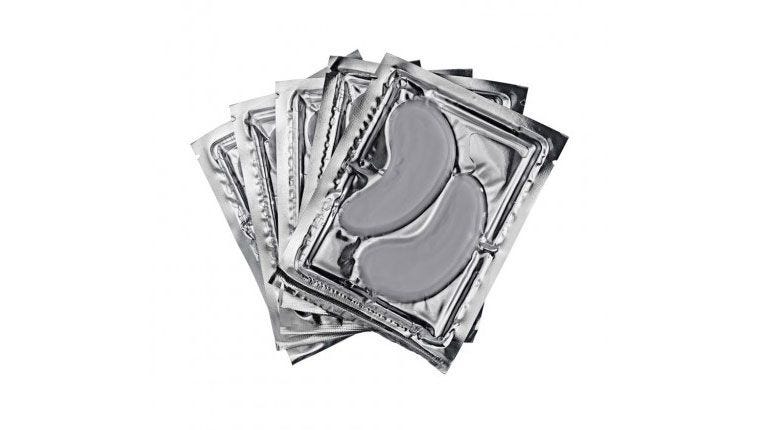 2. The Facial Refresher: Sephora Collection Face Mask in Pearl, $6 Has the January cold left your skin feeling dull and dehydrated? Turn to Sephora's individually packaged face masks for a reboot. The Pearl Mask is specifically formulated to brighten tired skin, leaving you revitalized in a mere 15 minutes. Slip one in your handbag for a quick post-work pick-me-up.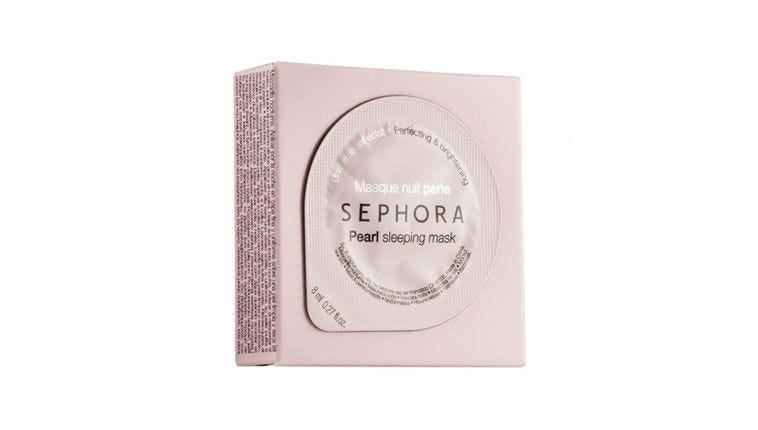 3. The Pout Plumper: Tata Harper Volumizing Lip and Cheek Tint in Very Naughty, $35 Of course, you can't head out on a Valentine's Day date without soft, plump lips! Tata Harper's 100% organic tint naturally plumps lips, filling the look of lines, and delivers a punch of color that lasts. It can also be used on cheeks!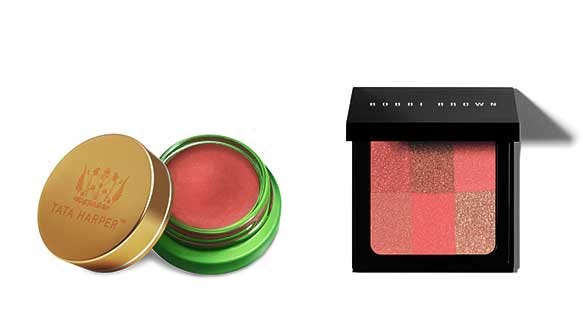 4. The Faux Flusher: Bobbi Brown Brightening Brick, $46 Blush may be the most instantaneously transformative product there is—with just one sweep on each cheek, you go from pale and lifeless to warm and invigorated. But Bobbi Brown's Brightening Brick takes skin-boosting to the next level. The non-drying formula is infused with brightening Vitamin E, oil-absorbing porous powders and moisture-locking sodium hyaluronate, which conditions and prevents pigment from settling into fine lines. 5. The Invisible Foundation: Laura Mercier Smooth Finish Flawless Fluide, $48 For you foundation fans, this liquid formula magically blurs imperfections for a smooth, matte finish. Plus it comes in 24 oil-free shades and is designed to be humidity-proof and sweat-proof—or even a steamy Valentine's evening.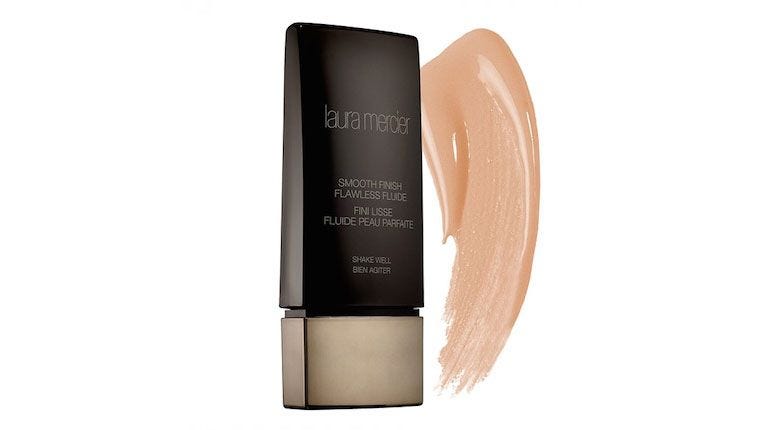 6. The Blurring BB: La Roche-Posay Effaclar BB Blur, $30 Need more of a covered-up effect? Say, Photoshop in a bottle for dark spots and blemishes? Well this BB cream adds a third "B" with the ability to blur imperfections, all while absorbing oil and mattifying—perfect for blemish-prone skin. That's about as close to face-to-face retouching that you can get!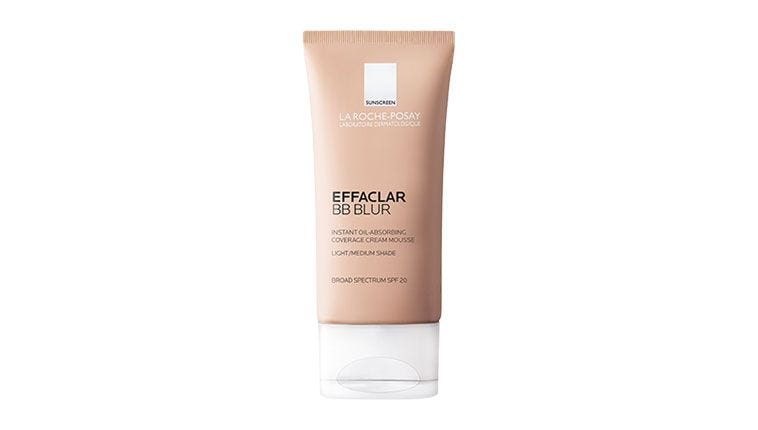 7. The Perfecting Primer: Mac Prep + Prime Natural Radiance, $40 Every work of art starts with a well-prepped canvas. Whether you prefer powder or liquid makeup, this silky emulsion reduces redness and evens out skin texture, creating the perfect palette. Available in two shades: opt for Radiant Yellow on deep skin tones and Radiant Pink on paler skin tones.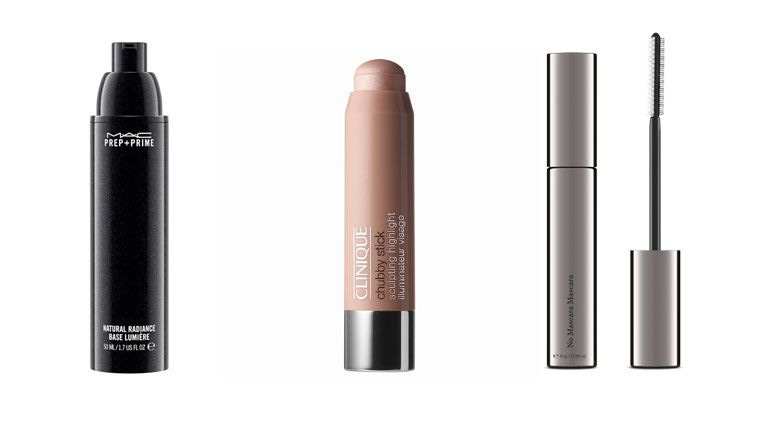 8. The Ambient Highlighter: Clinique Chubby Stick Sculpting Highlight, $21 You know that undeniably flattering glow created by flickering candlelight? You can actually recreate the effect by sweeping this shimmering highlighter stick across your cheekbones, along your browbone, down your nose and, best of all, atop the cupid's bow—that little dip in the upper lip. The words "good lighting" will never matter again. 9. The Eyelash Lengthener: Perricone MD No Mascara Mascara, $30 While many mascaras out there promise long, thick, megawatt eyelashes, few do so in a way that is subtle and without clumps and crumbs—not the look you're going for with an up-close encounter. Perricone MD's No Mascara Mascara formula not only lengthens and defines eyelashes in a natural, "Wow she has great eyelashes" kind of way, it's packed with nourishing conditioners to improve the health of eyelashes in the long-run.
READ MORE
Looking for products that give instant results? You might also want to check out the best self tanning mask ever.  You wear it while you sleep.
FIND BEAUTY AND WELLNESS EXPERTS
 Read client reviews, book appointments, and get expert advice. Only the best cosmetic doctors, skincare gurus, nutritionists, fitness and wellness professionals make it into our book.