Discover more from Charlotte's Book
All the things about life your friends won't tell you. Funny. But not funny. But true.
Over 12,000 subscribers
What Are The Best Eye Creams To Combat Fine Lines?
Charlotte's Book is a trusted place to find and share information on the best in skincare, anti-aging, aesthetics, and wellness. Ask Charlotte your beauty or wellness question, and we'll call upon one of the experts in our directory to provide you with the most up-to-date information. The true age of a healthy, clear complexion is instantly revealed by a few delicate, tiny lines around your eyes. For someone uninterested in going the injectables route, what remains? What are the in-office treatments? At-home? Do any of these creams truly work? We connected with Charlotte's Book Premiere Provider Jordana Mattioli, a highly sought-after medical aesthetician, for some serious answers to the reader question, below. As we thought, you can rely on Jordana to boost your confidence and recommend a slew of truly useful treatments.
Q—CHARLOTTE'S BOOK READER
I'm a 33 year old with good skin. I take care of myself and I eat healthy. However, I have fine lines around my eyes that have started to bother me—I'm still very weary of Botox or injectables, but what treatments can I get (resurfacing? special facial?) or what products can I get regularly (creams, oils?) that will actually help?
A—JORDANA MATTIOLI, ESTHETICIAN
Awesome question! There are treatments and products that will absolutely help (if not eliminate completely) those pesky fine lines around your eyes. Heavy duty resurfacing around the eyes can be tricky, since it's a delicate area. There are two options: 1. You can do one or two medium strength peels to resurface the skin and build collagen. Medium peels will have two or three days of pink skin and possibly a little flaking) or,  2. You can do a few low strength peels (zero downtime) and get similar if not the same results. Keep in mind, the area will look better right away, but the real magic happens when your collagen starts remodeling, and that takes anywhere between 30 to 90 days. Start using the right products as soon as possible, and your results will be impressive enough you might not even want to do in-office treatments. You'll want to have two eye products—first, a hydrating product loaded with antioxidants and anti-aging ingredients for the morning, and second, a retinol/vitamin A-based product for night. Excellent Hydrating, Antioxidant-Loaded Day Creams: 1. Sunday Riley Start Over Active Eye Cream, $89 2. CeraVe Eye Repair Cream, $9 3. Olay Regenerist Luminous Dark Circle Correcting Hydraswirl, $15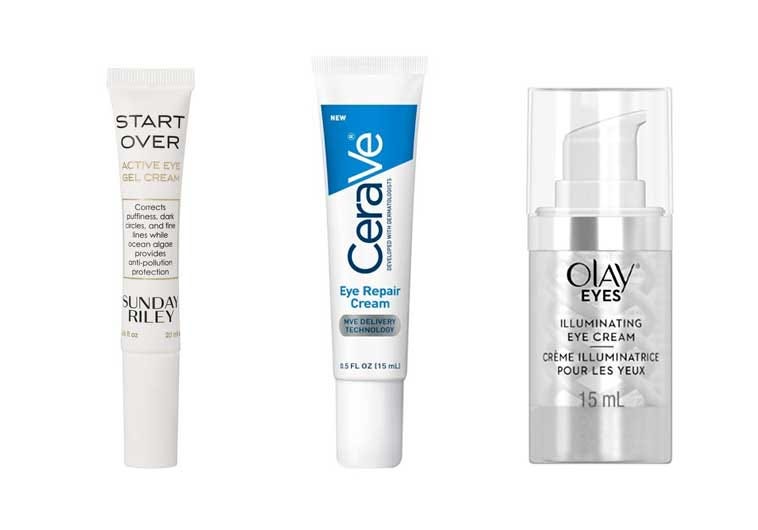 Fantastic Retinol + Vitamin A Night Creams: 1. Olay Pro-X Deep Wrinkle Treatment, $22 2. Dr. Dennis Gross Skincare Ferulic + Retinol Triple Correction Eye Serum, $48 3. Environ C-Quence Eye Gel, $90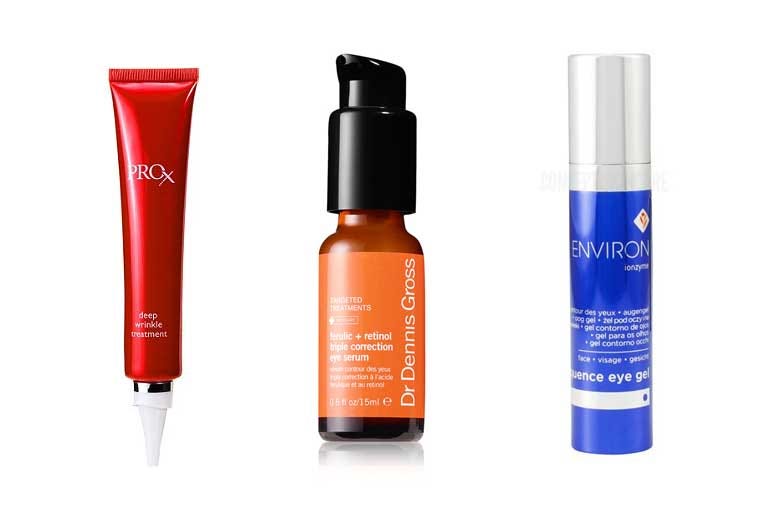 READ THIS NEXT
At what age should you start using retinol? A dermatologist explains. Plus: we rounded up the most popular reader questions!  
FIND BEAUTY AND WELLNESS EXPERTS
Read client reviews, book appointments, and get expert advice from the experts in Charlotte's Book. Only the best cosmetic doctors, skincare gurus, nutritionists, fitness and wellness professionals make it into our book.