Discover more from Charlotte's Book
All the things about life your friends won't tell you. Funny. But not funny. But true.
Over 12,000 subscribers
C'est Chic: Natural Nails Look Luxe At Vera Wang
Eye candy nail polish colors—think bright reds and corals, cool hues of green and blue, dazzling metallics and shimmery pastels—have been the nail trend for so long now, that it was very refreshing to see natural nails on models at the Vera Wang show during the Fall Winter 2015 Mercedes Benz Fashion Week in New York City. It's no news that healthy skin is in, and now natural nails are following suit. Celebrity manicurist Jin Soon, owner of Jin Soon Hand and Foot Spas (an editor favorite) created this raw, nude nail for the modern woman who's always on the go and has no time for chipped nails. Sound familiar?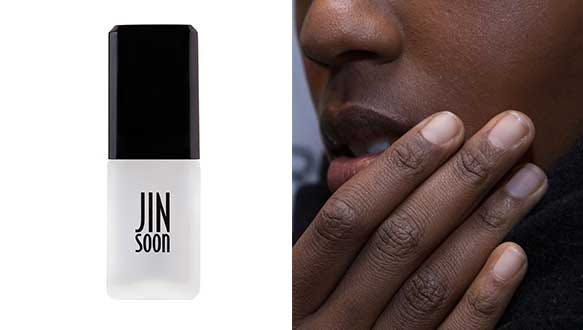 To keep natural nails looking chic and elegant, Jin Soon advises to use cuticle oil daily, especially during these dry winter months. Stash one that contains Vitamin E into your bedside table, and massage it nightly along your cuticles as well as into your nail beds to prevent hangnails and cracks. Also, push back your cuticles every day to maintain a groomed half moon. Do it right after your shower when your cuticles are soft and easy to push. Only snip off any hangnails that are visibly falling off the cuticle line when needed. Be sure to use clean cuticle clippers and wash your hands afterwards to prevent any infection. Keep hand cream available at all times—in your desk, car, purse...everywhere. One of our favorites: Avène Eau Thermale Cicalfate Restorative Hand Cream, $25, which contains spring water (soothes and prevents inflammation), micronized sucralfate, copper and zinc (combined they speed up the healing of damaged skin) and glycerine (moisturizes and protects).
Related Read: NYFW Backstage Beauty: Perfecting The Naked Face
As for nail shape, don't over think it. The looks is natural, so just gradually round the edges and smooth the tip of the nail. At the Vera Wang fashion show, Jin Soon applied one coat of her JINSoon Matte Maker, $18, to create a smooth stain finish. So the next time you go au natural with your nails, don't feel like you're underdressed. In fact, now you're ahead of the times.