Discover more from Charlotte's Book
All the things about life your friends won't tell you. Funny. But not funny. But true.
Over 12,000 subscribers
Protect With the Best: Our Experts' Favorite Sunscreens
It's your best friend, it's your secret weapon: in the long run, a sunscreen can make all the difference for your skin, so choosing wisely is imperative. From powders to melanin (nature's SPF), to the old standards, our experts reveal their favorite sunscreens here.
1. Charlotte's Book expert and New York Dermatologist Dr. Doris Day recommends: Colorescience Sunforgettable Sunscreen Powder, $64 and EltaMD UV Clear, $27
"I'm loving the Colorescience Sunforgettable Sunscreen Powder SPF 50. It's always in my bag and great for re-application over makeup. I apply it to my face, neck, chest, and back of my hands. I haven't had an issue with patients complaining of breakouts, worsening of melasma, or sunburns. It's a physical protector (vs. chemical) that is mineral based. 
I'm also a big fan of EltaMD UV Clear SPF 46, and I find that it works great for all skin types, especially for my patients with acne."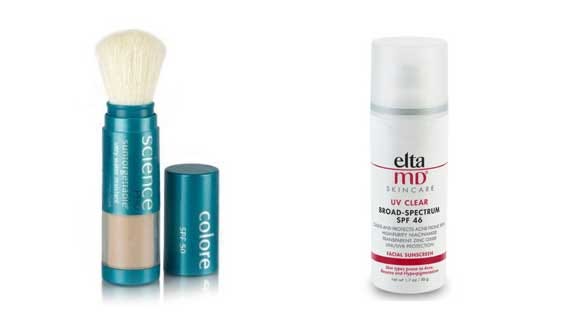 2. Dr. Tracy Pfeifer is a double board certified plastic surgeon (American Board of Plastic Surgery and the American Board of Surgery) with over 16 years experience. Her pick: ZOSkinHealth Oclipse Smart Tone, $70
"ZOSkinHealth Oclipse Smart Tone SPF 50 is amazing. It has microbeads, which, as you massage the product into your skin, start to feel very silky and give the skin a hint of color! It's made with melanin as one of its active ingredients, which is really cool because melanin is natural SPF."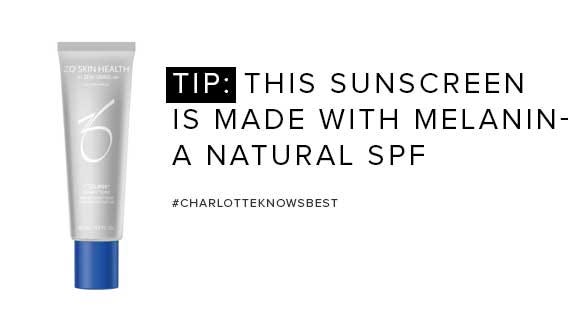 3. Charlotte's Book Advisor and premier cosmetic New York dermatologist, Dr. Diane Berson reveals her favorites: SkinCeuticals Physical Fusion UV Defense, $34
"I have a few, but I do like Elta MD and  SkinCeuticals Physical Fusion UV Defense SPF 50."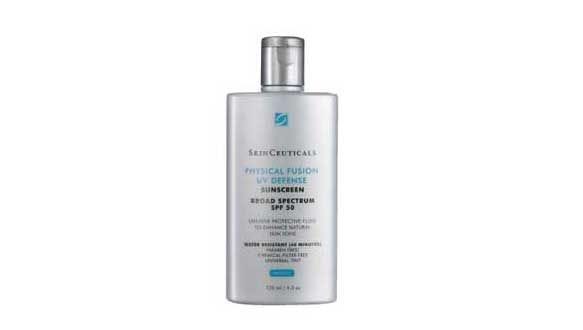 4. Robin Shobin, Founder, Charlotte's Book: Obagi-C Rx C-SunGuard, $30
"I suffer from pigmentation issues and in the summer I cannot survive without a sunscreen with zinc. I love Obagi-C Rx C-SunGuard SPF 30. It's not an everyday sunscreen, but it's a must when you're in the sun or on the beach. I have used it for years."
5. Rachel Hayes, Beauty and Wellness Editor: La Roche-Posay Anthelios, $22
"I've trusted La Roche-Posay Anthelios SPF 60 for years because it combines antioxidants with broad-spectrum sunscreen. This new formula is pretty cool, literally. It feels refreshing on the skin and goes on super light."