Discover more from Charlotte's Book
All the things about life your friends won't tell you. Funny. But not funny. But true.
Over 12,000 subscribers
Go Under Cover: Summer Scarves To Shield UV Rays
The sun-drenched, refreshing beach days of summer are almost here, and those of us who just survived a tough winter can't wait to get outside and soak it up. But everyone knows those gorgeous rays age the skin, causing wrinkles and dark spots: thankfully, stylish sun protection abounds. I recently extolled the skin-saving virtues of both sun hats and sunglasses. Next up: this selection of gorgeous, lightweight summer scarves will complete your wardrobe of sun protection.
Related Read: Saving Face: 6 Sunglasses To Protect Against Crow's Feet
But not all scarves are made equal. Darker fabric and heavier weaves have the highest UPF, or Ultraviolet Protection Factor. (UPF is clothing-specific; SPF is for creams and lotions). According to the Skin Cancer Foundation, this means dark denim, wool, and synthetic or semi-synthetic fabrics offer the highest UPF—dark fabrics absorb more UV rays, and tightly-woven fabrics allow less light to pass through. That's a tall order when considering your summer wardrobe, but most of these scarves offer delicate, lightweight blends of cashmere and Modal, a semi-synthetic rayon made from beech trees. White linen, cotton, and silks are temptingly summery, but it's best to save those for the shade.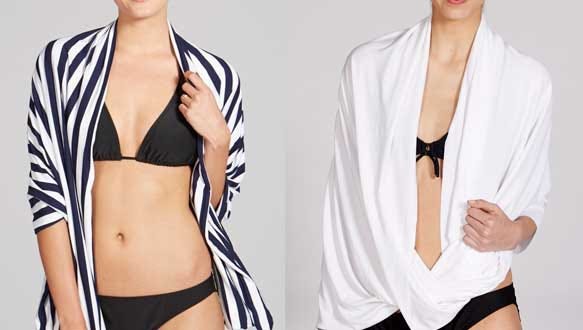 1. Mott 50 Striped Shawl, $42. A classic black and white striped shawl, this elegant piece can be worn with a t-shirt, tied over a bathing suit like a sarong, or thrown over your shoulders with your favorite LBD. Made with ultra-soft Modal, a semi-synthetic rayon with UPF 50. 2. White Infinity Scarf, $58. This machine-washable, durable scarf is perfect to keep in your car, in your tote or around your shoulders all summer long. Lightweight with UPF 50, this is perfect for keeping your shoulders out of the sun.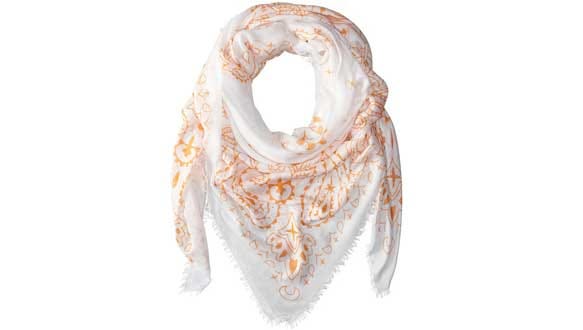 3. Chan Lu Scarf, $195. Show off your bohemian side with this featherweight Chan Lu scarf. Light and breathable with just a hint of cashmere, this will look amazing over a sundress and add much-needed protection for your neck and chest.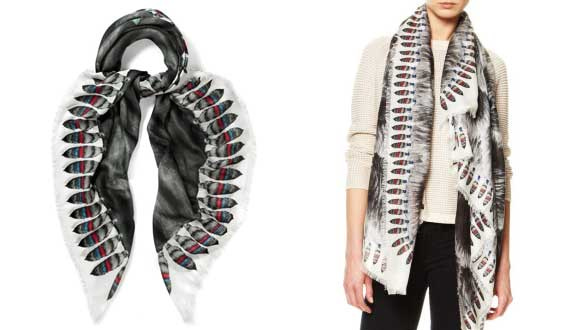 4. Vassilisa Scarf, $420. The Native American-inspired trompe l'oeil design of this semi-sheer scarf—a blend of cashmere and Modal—adds both edge and sun protection to your look. Pair it with jean shorts and gladiator sandals for a perfect summer festival look.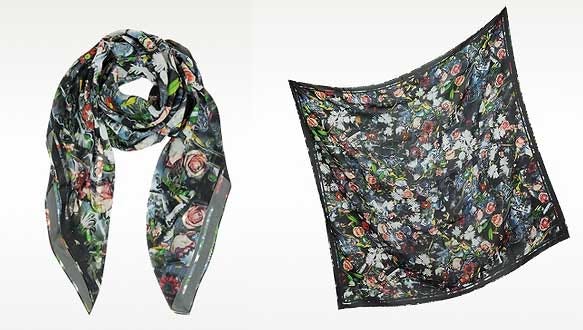 5. McQueen Floral Scarf, $295. One can never go wrong with a timeless Alexander McQueen scarf. This floral print, in 100 percent silk georgette, keeps it light and airy.