Discover more from Charlotte's Book
All the things about life your friends won't tell you. Funny. But not funny. But true.
Over 12,000 subscribers
My North Star: How I Built Vintner's Daughter, A Successful One-Product Skincare Brand
If there's one thing I know, it's that you'll never find success if you don't identify and tirelessly follow your North Star. Maybe your North Star is making a billion dollars. Or writing a book. Maybe it's running a marathon (or running for office). Maybe you don't even know what it is yet. But once you've discovered your North Star, you have to keep it in your sights at all times if you want to accomplish it. My North Star from day one has been to create skincare products with uncompromising quality and performance. I don't come from the beauty world; I'm from the world of fine winemaking in Napa Valley. But I became part of the skincare industry by what I lovingly call an accidental vocation.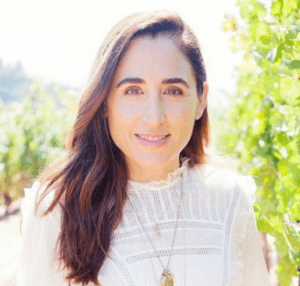 Instagram, Vintner's Daughter   I always struggled with my discolored, acne-prone skin. After realizing the "luxury" products I was using were ineffective and full of inactive, unsafe filler ingredients, I decided I had to create a serious solution for myself and other women. Since then, I've been guided by my North Star: my desire to create game-changing, category-defining skincare. And that means cutting zero corners on quality and process. Period. Making the very finest in skincare gets me out of bed in the morning.
Refusing to compromise on quality, even when the odds are against you
This uncompromising commitment to performance and quality proved to be one of our first hurdles, and it's been tested time and time again. First, finding a lab to produce the formulation of what would become our award-winning product, Active Botanical Serum, was rough. After two years of research and development, I had a very clear formula in mind and wasn't willing to compromise to achieve it.  
Instagram, Vintner's Daughter   Every lab turned me away and said I was crazy for wanting to begin with whole plants. It was unheard of. They said they had cheaper, faster ways to produce the serum using extracts and freeze-dried and powdered materials. These were compromises I wasn't willing to make, no matter what the cost or time savings. It was a rude awakening, but it ultimately allowed me to draw a clear line in the sand about what was at the heart of Vintner's Daughter. This experience reaffirmed my belief that staying true to your North Star—in this case, not backing down from a time-consuming, labor-intensive formulation process—is invaluable. Ultimately my perseverance and steadfastness paid off and I found an incredible team of formulators who believe in Vintner's Daughter and our uncompromising standards. It's a dream come true to work with the very best producers and growers in the world and to have brought the product I always wanted into the world. It took about 18 months to find that fit, but it was worth every minute.
Selling a one-product brand in a world of multi-product skincare lines
I always had a very clear idea of the retail partners I wanted to work with. Active Botanical Serum is a complex product and unlike anything else on the market. It takes commitment to educate your sales team and customers in order for the product to be considered. Otherwise, it's just another small box sitting on a shelf. I can't tell you how many retailers didn't understand how to merchandise and sell a one-product brand. Everyone wanted a system of 4-7 products to fill up shelf space, but I don't really believe in that. I know you sell more product that way, but that was never my mission.  
Instagram, Vintner's Daughter   I believe that fewer, higher-quality products will bring far greater balance and radiance to skin than five lower-quality products ever could, no matter how expensive they are. Many big-time industry experts encouraged me to quickly come out with a cleanser, toner, mask, moisturizer, more serums—the list goes on. They said no one would take us seriously if we didn't. Well, I don't believe that making category-defining, game-changing products can happen overnight. They take time—and, for us, years—to conceive, develop, and test. When someone buys a Vintner's Daughter product, I want them to know it's the absolute best in class. We don't want to be like everyone else. And neither should you.
My advice for you
Your North Star is all your own. How do you find it? Try to get as specific as you can with it because when you're met with challenges—and there will be many—you can hold them up to the light of your North Star. Does the opportunity make your star shine more brightly? Does it bring you closer to your goal? The hardest opportunities are the ones that would be great for your business someday, but not today. Those are the ones that are the hardest to turn down, but discipline is critical. There are several retailers that I would love to work with, but I know that we're not ready yet. It's been heartbreaking to say no to those incredible opportunities. But I know that timing is everything. If you let your North Star be your guide, it will all unfold as it should.  
Read This Next
Check out April's Beauty File. Plus, learn everything there is to know about grapeseed oil.
Find Beauty and Wellness Experts
Check Charlotte's Book to read reviews, book appointments, and get advice from the best cosmetic doctors, skincare experts, nutritionists, and fitness and wellness professionals in the country.