Discover more from Charlotte's Book
All the things about life your friends won't tell you. Funny. But not funny. But true.
Over 12,000 subscribers
Summer Style: 6 Must-Have Wide-Brimmed Hats
Three months and it'll be gone—but those three summer months will be the most glorious, sun-filled, beach-lounging, book-reading, patio-sitting months you've ever had. Last year we wrote about the best scarves, hats, and sunglasses to protect from the sun's damaging rays; this year, we're updating our picks in every category to include what's good right now. Last week, we updated our list of super-chic sunglasses. This week, we're tackling your summer crown: the sun hat.
THE HAT
Second in our summer sun-guarding series: the gorgeous, wide-brimmed hat. If you spend your summers in Miami or the Hamptons, the perfect poolside brim is a required staple. Though sometimes considered an accessory to the accessories and not really a priority, we highly recommend investing in a nice summer hat, especially if you'll be lounging outside well into the night. We have the tendency to perceive the post sun sky as a friendlier one, not taking into account that UV rays are still lingering even when the sun is low in the sky. "For every extra inch of hat brim, you get 10% lower risk of skin cancer," explains Dr. Marnie Nussbaum-Brown, who is a Clinical Instructor of Dermatology at Weill Cornell Medical College and has a private practice on the Upper East Side in New York City.   Here are some of our favorite hats (completely Cannes-approved!)
Mott 50 specializes in sun protective accessories, so it's hard to beat the UPF 50 guarantee of this 3"-brimmed straw Lauren hat. It comes in black or natural—it's also bendable, making it perfect for summer weekend travel. Summer hat design doesn't get much simpler than this.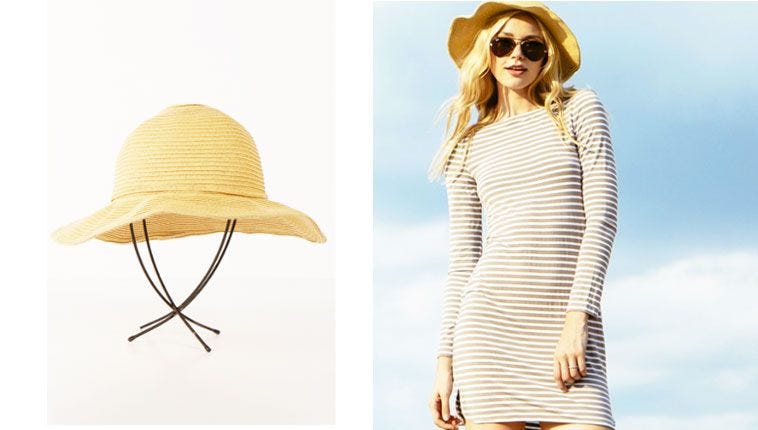 If you've seen a svelte, sun-bronzed Instagram model wearing an extra-wide-brimmed hat, it was probably a Eugenia Kim. Her Cassidy design is made from lightweight toyo paper, which is a shiny, smooth straw known for its durability. The trim is a wide, luxurious black silk-chiffon ribbon, and the brim is nearly 5" long, offering excellent protection.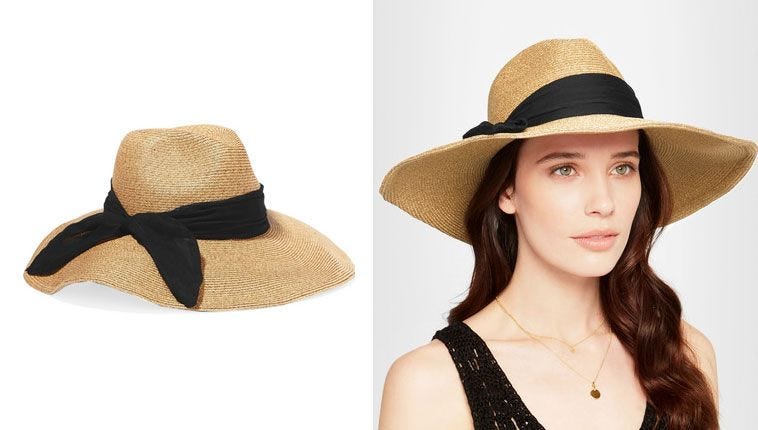 Wide brims are everything, but sometimes floppy, extra-wide brims can fall the wrong way, blocking your eyes—this simple Top Shop design curves the brim for you, removing that possibility and giving a little extra curvy flair. Made of 100% paper.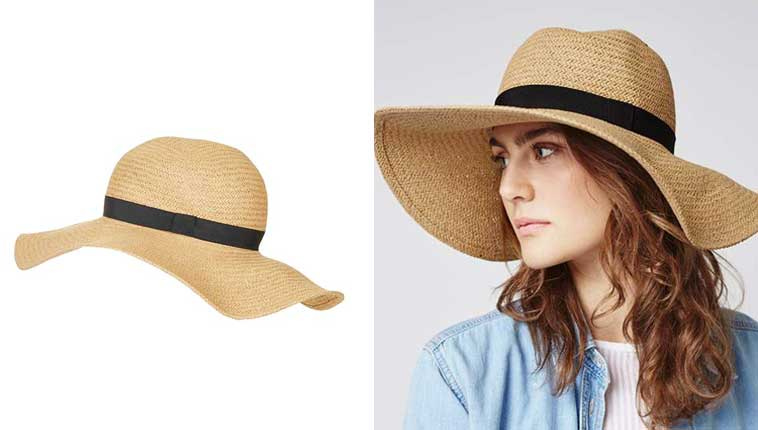 You've seen the wide-brimmed hats hand-embroidered with lovely phrases (ahem: Eugenia Kim). This simple hat from H&M gives the same embroidered brim effect at a fraction of the price, and we love it. 100% paper straw, 3 1/4" brim.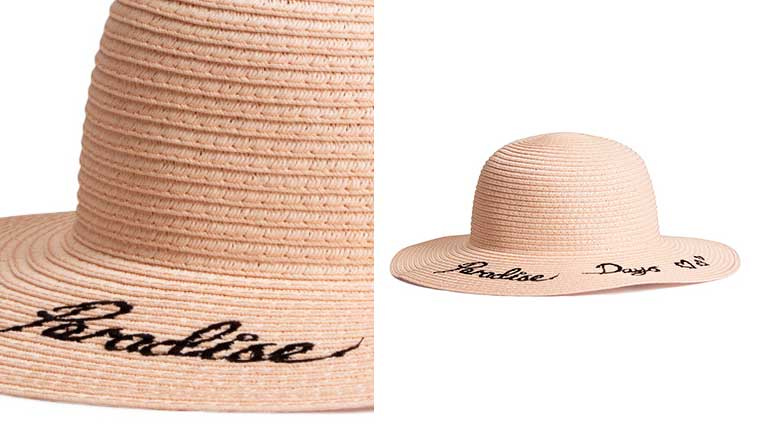 Irregular edges are trending! But don't you dare compromise on coverage: this House of Lafayette Billy Bob hat has a 6" semi-frayed brim, so you'll be fine. The top features a classic crown dent, and it's made of parisisal straw right here in the U.S.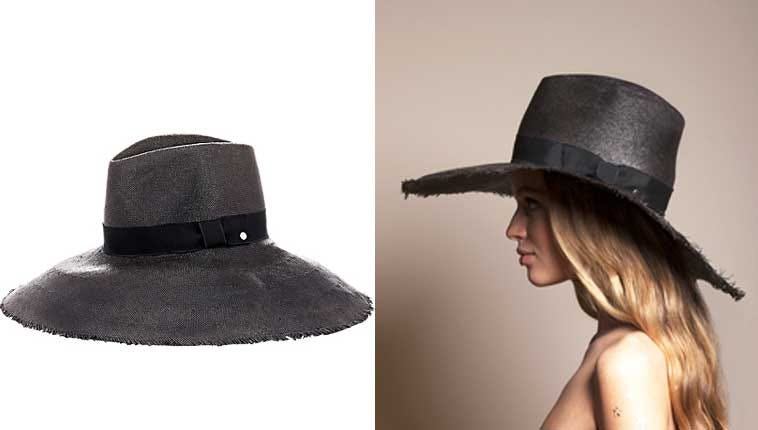 Looking for something extra-special? Obsessed with those statement hats from Eugenia Kim/H&M but have a particular phrase you absolutely need? Make your own on Etsy! This one comes in white or tan, with a classic wide-brimmed hat, and includes a lovely row of pom-poms around the center crown. Rosé All Day, anyone?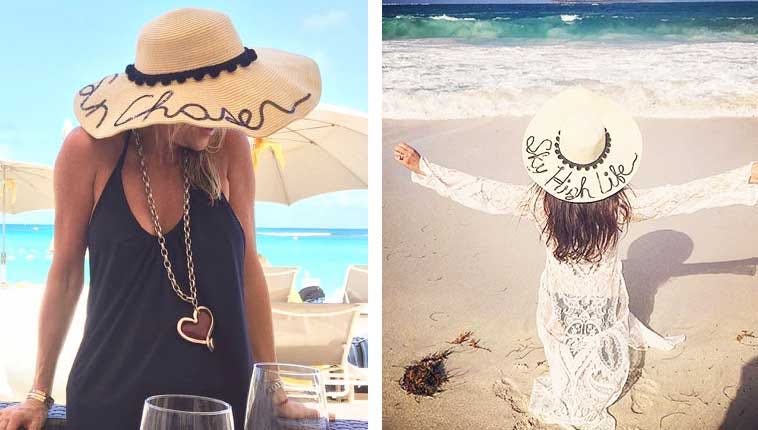 READ MORE
People make mistakes when they apply sunscreen, and you probably do too. Plus: did you know that certain foods can actually up your sun protection factor, naturally?
FIND BEAUTY AND WELLNESS EXPERTS
 Read client reviews, book appointments, and get expert advice. Only the best cosmetic doctors, skincare gurus, nutritionists, fitness and wellness professionals make it into our book.