Discover more from Charlotte's Book
All the things about life your friends won't tell you. Funny. But not funny. But true.
Over 12,000 subscribers
The Summer Scarf: A Sun Protection Essential
Summer officially  began this past weekend, and tons of people will ring in the hottest months with a nice, rosy sunburn. If you're burnt (and even if you're not!) we've got your stylish solution for every single sunny day this summer. Last year we wrote about the best scarves, hats, and sunglasses to protect from the sun's damaging rays; this year, we're updating our picks in every category to include what's good right now. Last week, we updated our list of must-have wide-brimmed hats. This week, we're tackling loose, full-coverage, sun-protecting summer scarves.
THE SCARF
Big sunglasses and a scarf have been a fashion staple from Grace Kelly to Audrey Hepburn to Rihanna, and there's a reason: it's a glamorous, sun-safe look. Plus, the scarf is eminently versatile. Head, neck, shoulders, back—a good scarf can cover it all. Did you know that the skin on your neck is 10 times thinner than the skin on your face? It's true! And a scarf is perfect for this sensitive skin. Charlotte's Book expert dermatologist Dr. Dennis Gross says so (he also recommends a diligent anti-aging routine beginning in your late 20s).  With a scarf, any cover is better than none, but tightly woven fabrics have a higher UPF rating than looser, thinner fabrics (cotton beats silk, lycra beats cotton—you get the point). A wider swath of fabric will also offer more protection, and with all this in mind—plus your maximum summer style—we put together this list.
This super-wide, super-long light silk scarf doesn't offer the highest UPF, but with this much fabric, layering can go a long way. We love the light 100% silk and bohemian batik design from Australian Natalie Martin.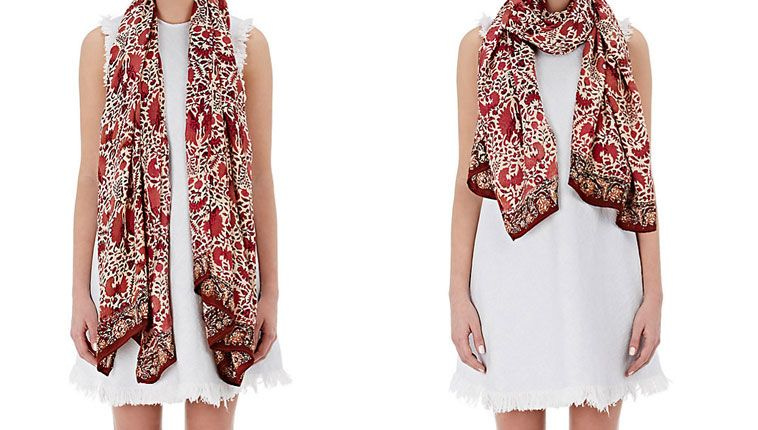 Zara's simple, classic 100% cotton scarf offers a touch more protection than silk, and again, with the super-large size, layering can give some extra protection from UV rays. This one is also great as a shawl, and can double as a towel in a pinch.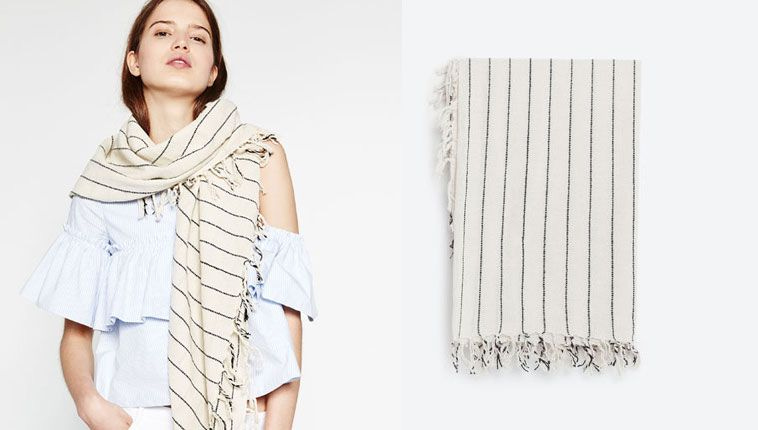 This gorgeous Ethiopian scarf from LemLem is so wide it can double as a shirt over your bikini top. Woven from a cotton-acrylic blend, the thick material will definitely protect you from the sun—and matching shorts? Yes please.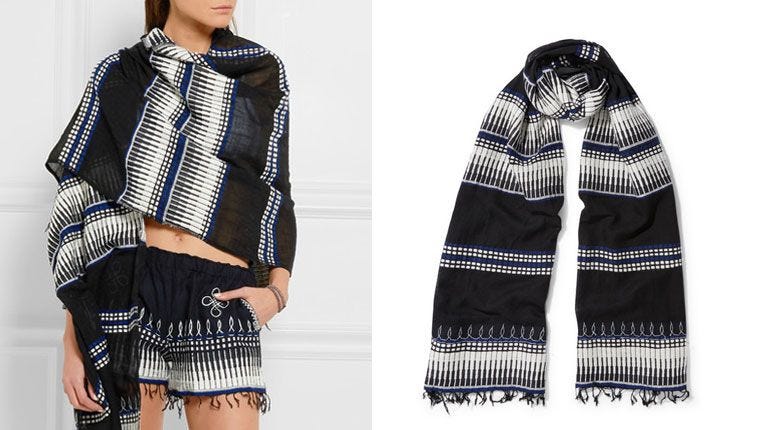 Dress up your pool-side look and head straight to dinner with this gorgeous Madewell batik scarf. 100% light cotton will keep you cool and protected: double it for extra UV protection, or tie it around your waist for an easy sarong.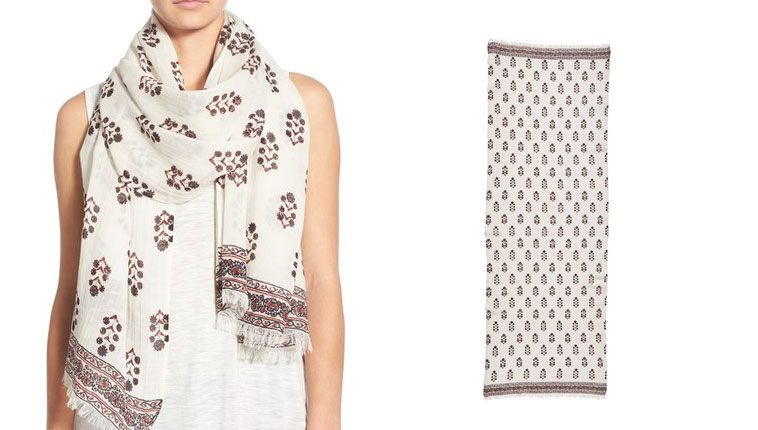 This handmade lightweight scarf is super soft and incredibly versatile both in fabric and color palette. It's 60% silk and 40% viscose, which means an even higher UPF rating than full silk or cotton. It's also over 70 inches, making it great for travel, doing double duty to keep you warm on trains, planes and automobiles.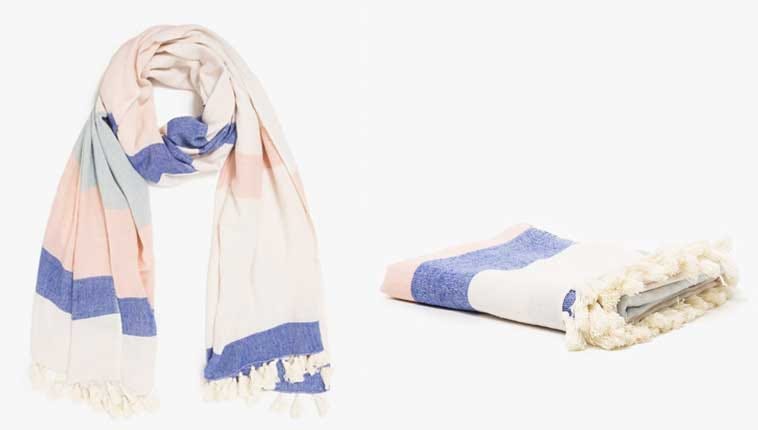 Feature Image: Taylor Swift's Instagram
READ MORE
Get burnt this weekend? Fix it with these expert tips. If you're planning to be out in the sun this summer, use sunscreen (duh). Some of our favorites, here.
FIND BEAUTY AND WELLNESS EXPERTS
 Read client reviews, book appointments, and get expert advice. Only the best cosmetic doctors, skincare gurus, nutritionists, fitness and wellness professionals make it into our book.